Roon is a monthly subscription-based music playback software from Roon Labs that has been making waves in the audiophile community. It is one of the most comprehensive music playback platforms available, with support for high-resolution audio, gapless playback, and a wide range of streaming protocols.
It also offers powerful Tidal & Qobuz integration and support for networking audio devices. It is a music player which aims to provide an interface where you can access all your music with an easy to browse library on your Mac, Windows or mobile device.
It doesn't just play existing files but also pulls metadata about an original artists' history, social media profiles, concert dates and more. Current subscription prices in the US are $12.99/month, $119.88/year ($9.99/month, billed annually) and $699.99 for lifetime. If you're thinking of giving it a try, here's everything you need to know about what it has to offer.


What is Roon Core?
Roon Core is a device used to play all of your music, and every Roon needs it. It works with wired or wireless connections and can be attached to standard HiFi equipment for high-quality analog sound. Roon Core can also act as a network bridge between your existing server and DAC (digital-to-analog converter), allowing it to pull music directly over the internet if you like.
Your Roon Core has to be decent with computational chops such as Windows PC and Mac. It can also be a dedicated music server or NAS drive. The dedicated server is pre-installed with Roon core server software.
Music Management
Roon organizes music in a way that makes sense to the user, not the computer. It starts by importing your existing music – local or on a network server. You can select which tracks you'd like to keep and which you'd prefer to skip. All the usual file types are accepted, including FLAC, WAV, MP3, ALAC, AIFF, and AAC.
As your library takes shape, it's possible to create smart playlists based on criteria such as Artist or Album via Roon's powerful search function. There is even support for searching across multiple fields at once, for example, finding all tracks with 'love' in their name but not 'baby'. The possibilities are endless.
Music metadata includes artwork (including album art), artist bios, track listings, and more. This information is all pulled down from the internet as you use Roon, so you always have the latest data.

Integrated Streaming
Roon's integrated streaming service allows you to access your music anywhere in the world (from an active Tidal or Qobuz account). You need an active internet connection and a Roon subscription. There are no limits on how many devices you can use, so everyone in the family can enjoy their favorite tunes.
If you can't find what you're looking for, Roon has a robust search function that will help you track it down. The power of Roon stems from its ability to pull music from a variety of locations including Tidal, Qobuz, your own local files and integrate it into an organized library where you can easily search and learn more about your favorite tracks.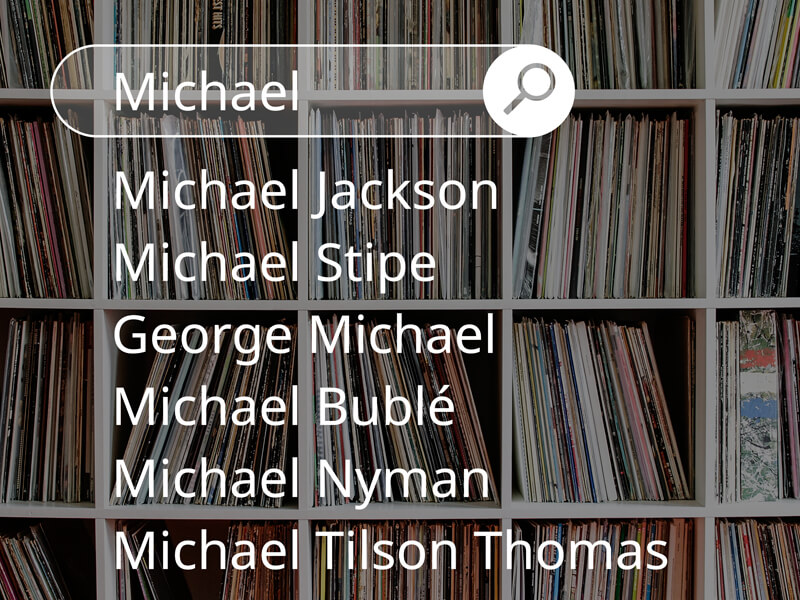 Device Support
Roon is designed to work with all your favorite devices. It currently supports Windows, Mac, Linux, iOS, and Android devices and plans to add more in the future. You can use Roon with a standard laptop or desktop computer, or if you want superior sound quality, you can use a dedicated music server or network-attached storage (NAS) drive.
Music Playback
Roon has a standard set of playback controls, and if you're using Roon with supported hi-fi equipment, it can even take control of the transport for total hands-free convenience. The player is incredibly flexible and allows users to configure almost every aspect of their listening experience. You can add, reorder and remove multiple widgets such as album art, artist name, and track data. Some filters give you easy access to your metadata requirements, such as genre or mood.
Airplay for Audiophiles
Roon Advanced Audio Transport (RAAT) is a technology that enables you to play high-resolution music on your network. RAAT works by streaming lossless PCM data from a server, all in real-time. The result? CDs sound better than ever before!
Roon also supports Apple's Airplay protocol which means it can send any supported audio format directly to Airplay speakers or receivers for effortless playback on your existing setup. It even includes support for multi-room wireless speaker systems.
What is Roon Remote?
Roon Remote refers to the name of the Roon app that's found in app stores. It's a software remote control that lets you control the Roon music playback app on your Mac, Windows, or Linux computer. The app works with the latest version of the core server software.
From your home network, you can access all areas of Roon, including your music library, playback controls, and settings. There are Roon remote apps for Android, iOS, and Windows phones. It's also designed to work with all your favorite devices.
It currently supports Windows, Mac, Linux, iOS, and Android devices and plans to add more in the future. You can use any of these to browse and play music with the Roon app. Each app variant has been integrated with a single code base to ensure a uniform experience. Additionally, you have the potential of installing and using as many as you wish while your data is synchronized in real-time.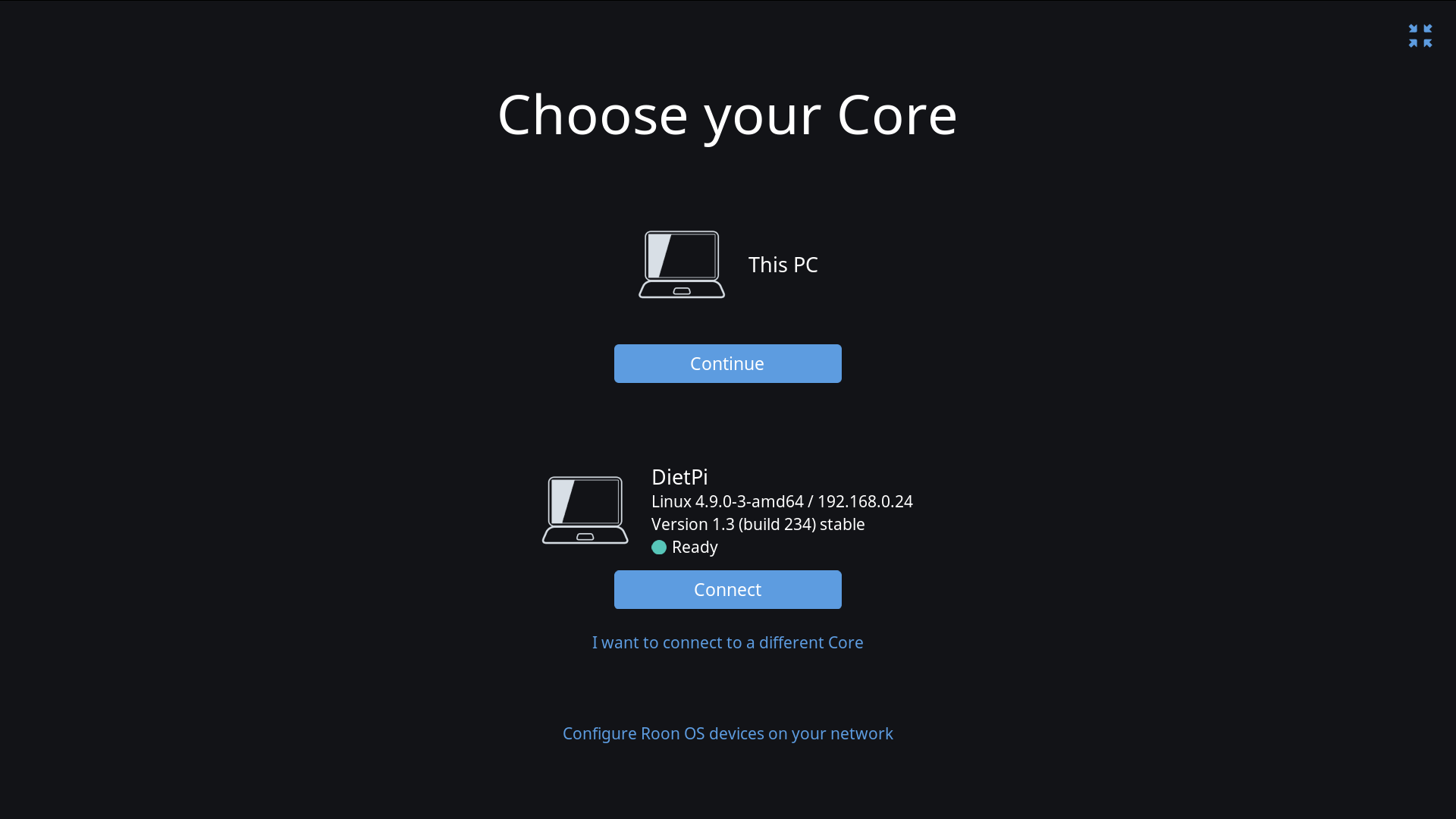 Which Audio Devices are Roon Ready?
Audio devices are the outputs and the system responsible for making noise. These include networked speakers, headphone amps, music streamer, laptop, DAC, USB, etc.
Roon-ready certification for networked audio devices was designed to work with the premium sound quality of Roon. The certification program offers unique hardware features and firmware stack architecture that enable high-performance media streaming, including many features required by Roon.
You can use any supported device to playback your music through Roons superior sounding RAAT technology, allowing lossless streaming directly from your server or NAS drive to your speakers – regardless of their make or model.
Audio Devices: What is Roon Tested?
Roon Tested is a certification program for audio devices that assures you of the device's compatibility with Roon. That is important as not all audio devices are created equal, and some may have difficulty playing back the high-resolution music files that Roon supports.
If you're looking to buy a new networked audio device, look for the Roon Tested logo to ensure that it will work seamlessly with Roon. The Roon tested devices include: Denon, Audioquest, NAD, Blue sound, PSB, McIntosh, Elac, Linn and more…
Roon With Airplay Devices
Roon will support the majority of the airplay devices, be it third-party or Apple-made. You can check this by going to the audio tab on your Roon remote, where you will find a list of all available airplay endpoints.
Roon may miss if your Airplay device is missing; thus, you need to wake it up. Airplay has a maximum resolution of 16bit / 44.1KHz. Therefore, Roon will downgrade any audio system to be compatible with that level's playback.
Does Roon Support Sonos?
Roon fully supports Sonos. Sonos is a wireless digital audio system that consists of several compact loudspeakers connected to allow you to enjoy your music from anywhere in the house.
Roon can work with any Sonos device on your network, including the Sonos Connect: Amp and the Sonos play bar. You can use Roon to browse and play music on your Sonos devices and even control them with the Roon Remote apps.
Roon also supports playback of high-resolution audio files on Sonos devices so that you can enjoy your music in the highest possible quality.
Roon's Parametric Equalizer
A good parametric equalizer is one feature that is very welcomed by audio enthusiasts looking to refine their listening experience. Luckily, Roon's in-built parametric equalizer is visually intuitive allowing users to uplift or curb certain frequency ranges.
For those wishing to emulate the Harman curve set-up, be sure to take a look at our article exploring this targeted frequency response in more detail. Users also have the ability to choose from 'Crossfeed', 'Speaker Setup' & 'Headroom Management' features. See our article on the how to perfect the best EQ settings.
Roon & Chromecast
Roon fully supports Chromecast. The Chromecast is a small multimedia streaming device that plugs into your TV and home theater system to stream your favorite music, radio stations, movies, or videos from many of your favorite apps straight to the big screen. Roon supports Chromecast with music streams of up to 24-bit / 96khz.
That applies to Chromecast Audio, Google home, Google home min, Google home max, and Chromecast ultra. To enable Chromecast on your device, you need to click on settings, then audio on the Roon remote. That is vital since both the zone grouping and voice controls largely depend on the Chromecast devices.
What Audio Quality Can Roon Stream?
Roon currently supports the streaming of music files with sampling rates up to 32 bit/ 768khz PCM and DSD512. However, only some network audio outputs handle these bitrates. Thus Roon core automatically converts the audio streams to the optimal resolution for those other devices.
Does Roon Support MQA?
Yes, Roon supports Master Quality Authenticated (MQA). It is a revolutionary new audio technology that delivers the highest-quality sound in a file size that's small enough to fit on a smartphone.
Roon can playback MQA files and streams and even decode them on the fly to deliver the best possible sound quality. For example, if you're listening to an MQA stream on Roon, Roon will decode the stream and send the decoded data to your audio device. That allows your audio device to play back the MQA audio files with the highest possible quality.
Does Roon Support Streaming Services?
Yes, Roon supports both Tidal & Qobuz. These refer to subscription-based music streaming services that offers high-resolution audio files and exclusive content. Roon can work with any Tidal account, including the Tidal HiFi tier, which offers high-resolution audio files. You can use Roon to browse and play music on your Tidal & Qobuz devices.
How to Use Roon Effectively to Get Excellent Results
1) Make sure the Roon Remote app is running on your device
2) Roon Remote is the best way to control Roon. It's available for Android, Apple iOS devices, and Windows & Mac OS X computers. You'll need it to complete some of the steps below.
3) Connect your device running Roon Remote to your home network, either with a wireless (Wi-Fi) connection or via Ethernet cable.
4) You can access Roon without any problems if connected both wirelessly and wired.
5) Choose what kind of audio output device you want to use with Roon (devices that support at least 24-bit/96kHz sample rate). If you're unsure, choose "HD DAC" in most cases.
6) Set the output device as the active audio device by clicking on its name in the "Devices" list.
7) Choose what kind of metadata services you want to use with Roon (Music library, Tidal, etc.). If you're unsure, choose all available options.
8) Choose how to browse your music (artists/albums/tracks).
That's it! You can now start using Roon.
Importance of Roon
1. Library management
Roon's library allows you to browse and play music on your computer using its built-in player or other supported applications such as Sonos and airplay devices without affecting performance. It also gives you access to online storage such as box, iTunes, and Google drive, thus freeing up space on phones and PCs.
2. Music Analysis
Roon analyses your music and provides rich data about each track, such as who played it, when, and where. This information is embedded in the files and is available for display in the Roon user interface.
3. Artwork
Roon downloads artwork for all of your albums and stores it with your music files. It also keeps track of any changes made to the artwork and updates the files automatically.
4. Multi-Roon
Roon can send different audio to different devices in your home simultaneously, allowing you to listen to one song in the kitchen and another in the bedroom. You can also group devices together to play the same audio simultaneously.
5. Roon Remote
The Roon remote apps for iOS and Android devices give you instant access to all of your media on any device, including all of your albums and playlists, from anywhere in your home. You can use it to control playback and volume on supported devices such as Sonos speakers or amplifiers connected via Bluetooth. Also included is a comprehensive cover art view so that you can see what album each song belongs to at a glance.
Conclusion
Roon is the ultimate music app that will satisfy all your needs. Whether you are a novice or an expert, this app has something for everyone. It has the potential to aggregrate many songs and albums; thus not hard to find what you want with just one simple search. The best part of Roon is its easy-to-use interface which makes it seamless to switch between artist profiles and explore new artists without ever having to leave the screen.
If you have been looking for an app that can play any song in your collection on-demand, then look no further because Roon provides everything you need. We hope you've found this article informative and helpful for your needs. If not, feel free to reach out with any questions! Our team is always happy to help and answer any inquiries or provide more information on the topic of Roon.
You may also be interested in:
About Post Author