California-based audio brand Audeze have announced the CRBN electrostatic headphones – their first set of headphones integrating advanced electrostatic transducers and new patented carbon nanotube technology.
The Journey
The concept and technology behind CRBN was originally developed to support neuroscience research, specifically to combat doctor and patient challenges when it comes to MRI machines. In working with Prof. Mark S. Cohen, UCLA School of Medicine, Semel Institute for Neuroscience and Human Behavior, and with SMRT Image, a leader in two-way audio-video communication technology for the medical, the objective was to apply noise cancellation, improve patient comfort, and enable better diagnostics within MRI applications.
Conventional headphone driver technologies such as moving coil, planar, and electrostatic cannot be easily used in MRI (magnetic resonance imaging) applications due to the ferrous metals required in the headphone design. Audeze engineers developed an innovative patent-pending driver solution using an ultra-thin film with carbon nanotubes suspended inside the film. The result is a unique driver that has uniform conductivity and is fully MRI compatible, improving patient comfort and communication between doctor and patient.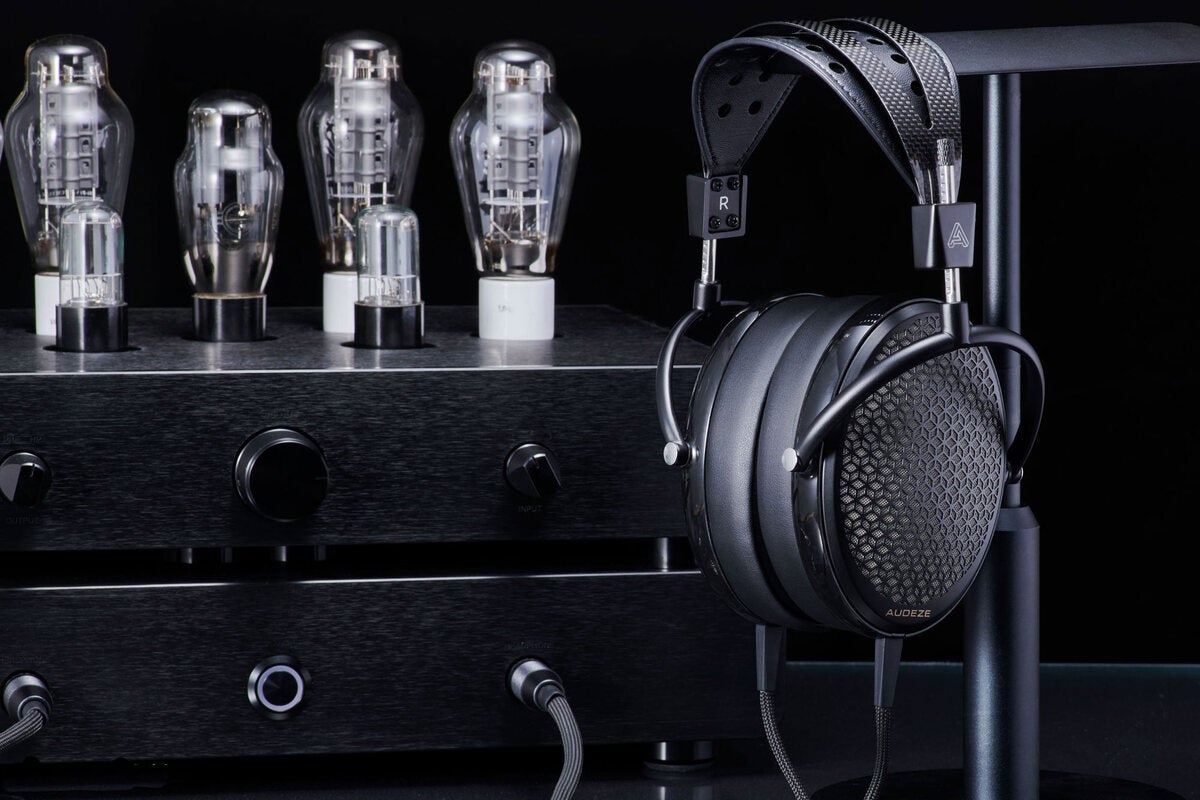 From Neuroscience to Audiophiles
From this technological advance, Audeze created one of the best sounding transducers. The Audeze CRBN headphones designed using our patent-pending carbon nanotube diaphragm offers extreme neutrality, very light weight, and has an amazingly accurate bass. The proprietary ultra-thin carbon nanotube diaphragm delivers an exceptional level of detail and immersion – it's as though there's nothing between you and your music. CRBN comes with newly designed leather earpads, carbon fiber suspension headband, and acetate rings, plus a specially designed premium electrostatic cable and travel case. CRBN is compatible with all STAX-type 580 volt amplifiers.
"CRBN headphones are a chance for us to make not only the best sounding headphones in the world, but headphones that have a purpose and measurable social impact" says Audeze CEO Sankar Thiagasamudram.
Key Features:
120 mm x 90 mm Audeze CRBN Electrostatic drivers
Patented Carbon Nanotube diaphragms
Lightweight
Custom designed leather ear pads
Premium electrostatic 5 pin DIN audio cable
Price: $4500
Available to pre-order from:
Audeze
About Post Author