Personal audio has always captivated audiences for its ability to provide the best of music in any place at any time. In Ear Monitors (IEMs) therefore offer a versatile solution for not only audiophiles but also casual listeners and musicians. Their precise engineering in a small-scale build often account for higher costs. However, we have covered some top IEM choices taking into account different budgets and different tastes.
Below is a comprehensive guide to the latest and greatest in the best IEMs of 2023 for all occasions and music types.
Note this is a dynamic and evolving list reflecting the best IEMs at present.
In-Ear Monitors (IEMs) Comparison Table
*Bal. Arm. = Balance Armature Driver type
**Imp. = Impedance
***Sens = Sensitivity

Balanced Armature IEMs
Driver Configuration: BA (18 balanced-armature drivers)
Impedance: 9 Ω
Sensitivity: 111 dB
The U18t is 64 Audio's flagship in-ear monitor designed with reference tonality in mind. Packed with eighteen precision balanced armature drivers (including 1 tia high, 1 high-mid, 8 mid and 8 low), the U18t encompass airy, neutral, and detailed all-in-one. Micro-details, instrument separation and soundstage are world-class and further consolidate these IEMs in end-game territory.
Users can further fine tune the sound with the provided m15 and m20 modules (with the latter for a smoother and more rounded presentation). Build quality and design are fantastic and provide a unique look with the deep red hues of the copper-patinated inlay. For those wishing for a reference sound, the U18t are highly recommended. See full review.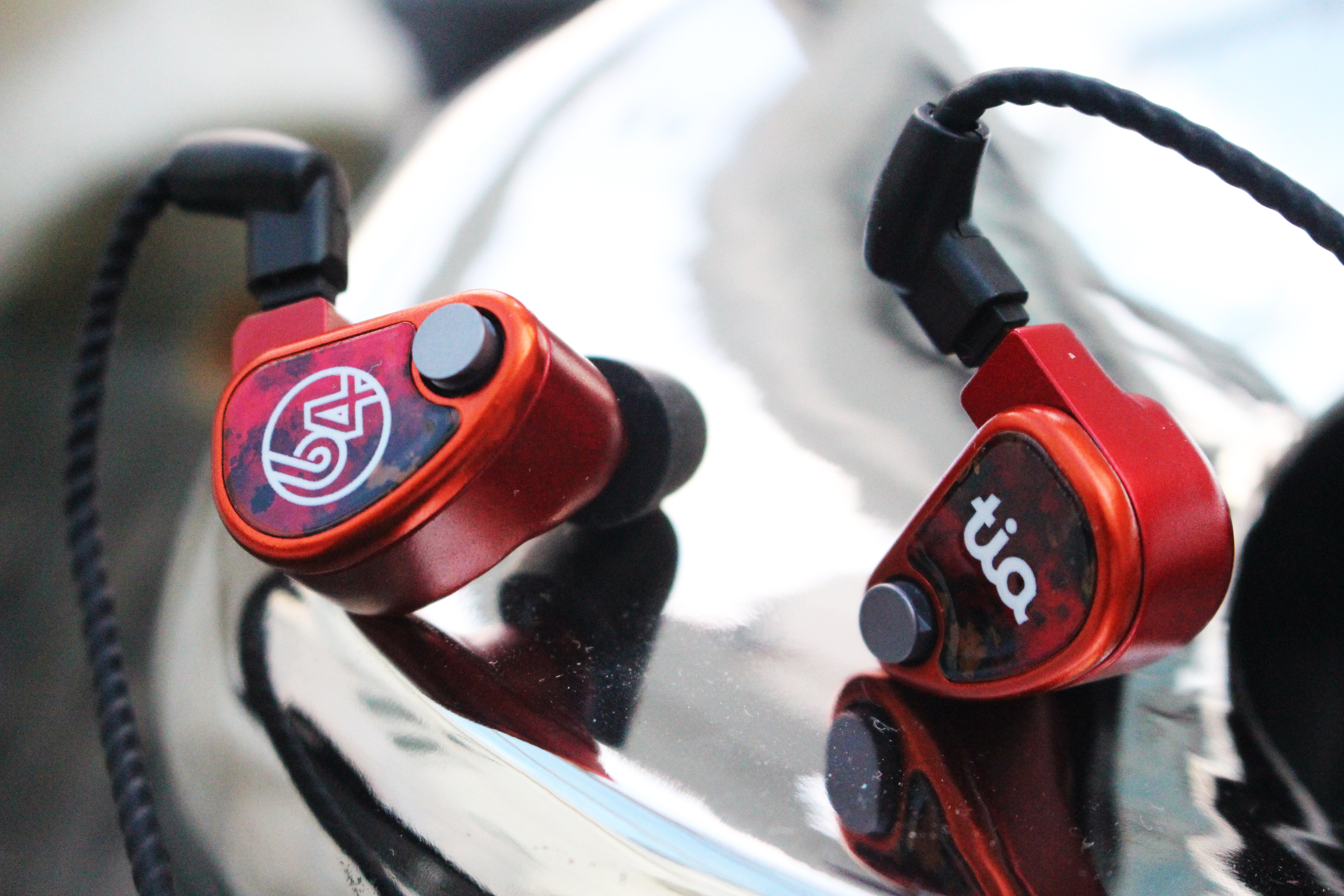 | | |
| --- | --- |
| Pros | Cons |
| Airy, large sound stage | Design may not suit all |
| Neutral Tonality | |
| Excellent detail | |
| | |
Hybrid In-Ear Monitors
Driver Configuration: Tribrid (2 dynamic drivers, 5 BA drivers, 4 electrostatic drivers)
Impedance: 3 Ω
Sensitivity: 108 dB
With a conglomeration of proprietary technologies, the Empire Ears Odin is a culmination of the company's best work to date. The tonality is very tastefully done with an engaging sound rooted in fantastic technicalities. The low-end is powerful and yet extremely refined, the midrange is superbly balanced and the top-end is articulate without any strain or sibilance. In addition, the Odin boasts an immersive soundstage with fantastic left to right separation. Despite the low impedance rating, the Odin plays well with a range of DAPs and does not require any 'Linear Impedance Design'. The impressive part of the Odin is that it manages to retain vocal engagement, low-end potency and treble articulacy without inherent compromises. See full review.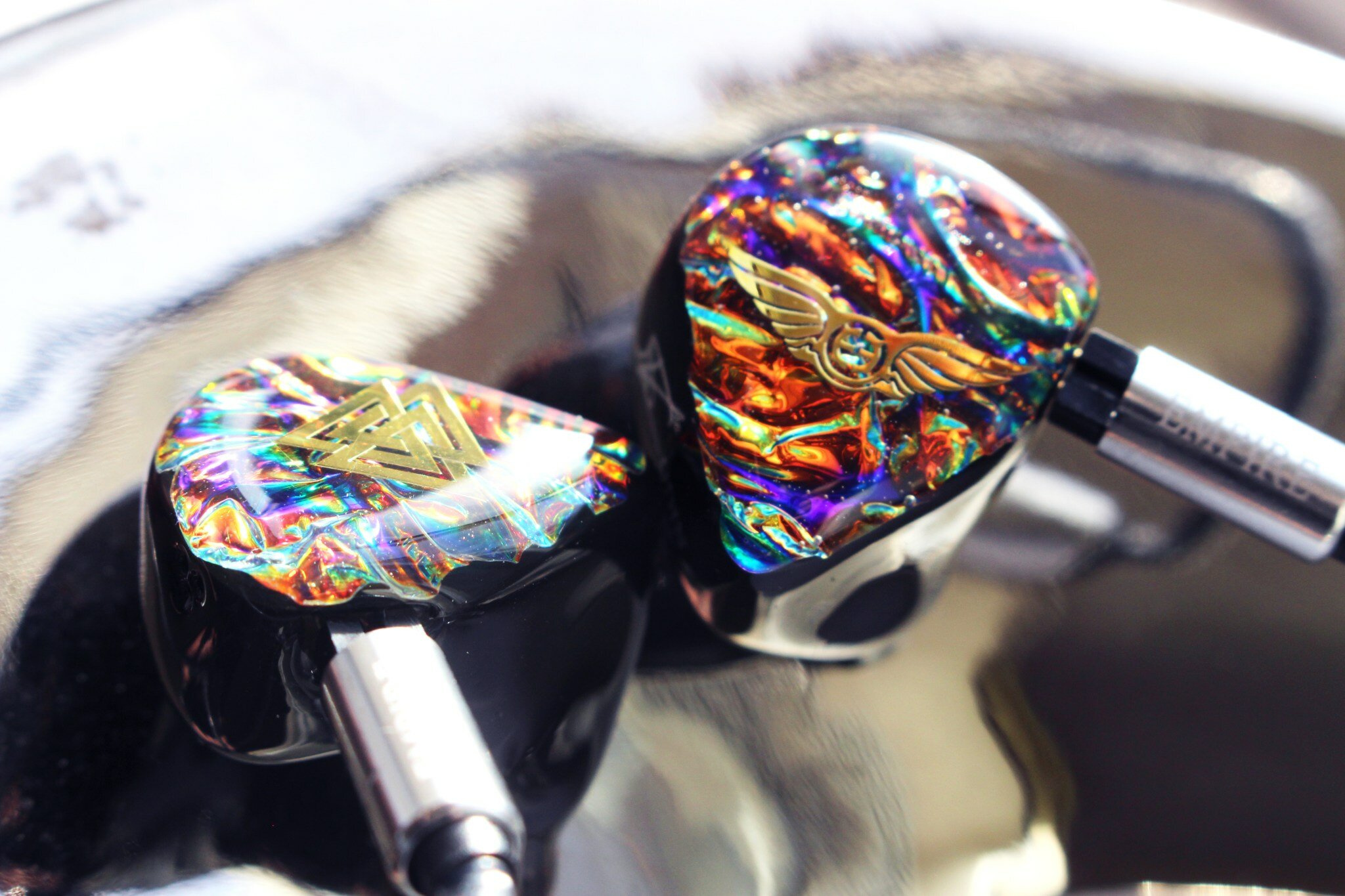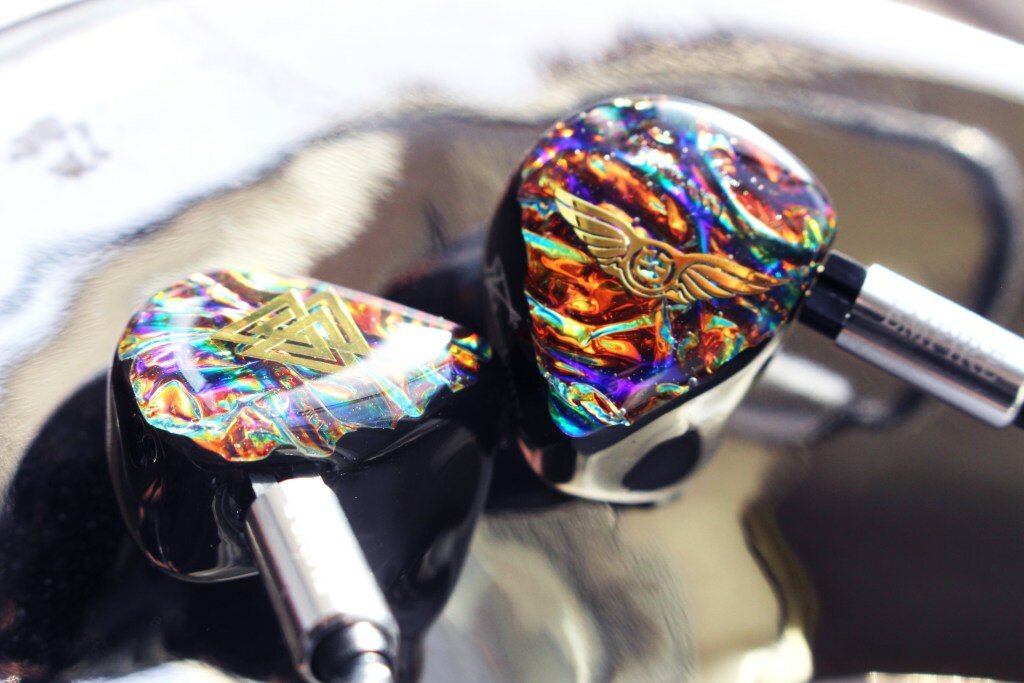 | | |
| --- | --- |
| Pros | Cons |
| Large sound stage | Driver flex |
| Outstanding bass | |
| | |
2. 64 Audio Tia Fourte ($3599)
Driver Configuration: Hybrid (3 balanced armature, 1 dynamic driver)
Impedance: 10 Ω
Sensitivity: 114 dB
The 64 Audio Tia Fourte are a hybrid in-ear monitor that resolve like no other. Packed with Tia technology, they are incredibly impressive on first listen. The tonality can best be described as 'fun' and yet ultra-resolving with enhanced bass, detailed mids and transparent highs. Coupled to this, the Fourte emit a massive soundstage which can go head to head with full-sized headphones.
Some may find a slight lack of coherence between the bass and mid/highs, however the inherent nature of hybrid designs tend to predispose to this. Paired with the right cables and right source, the Tia Fourte scales incredibly well and makes for a powerful portable high-end solution. See full review.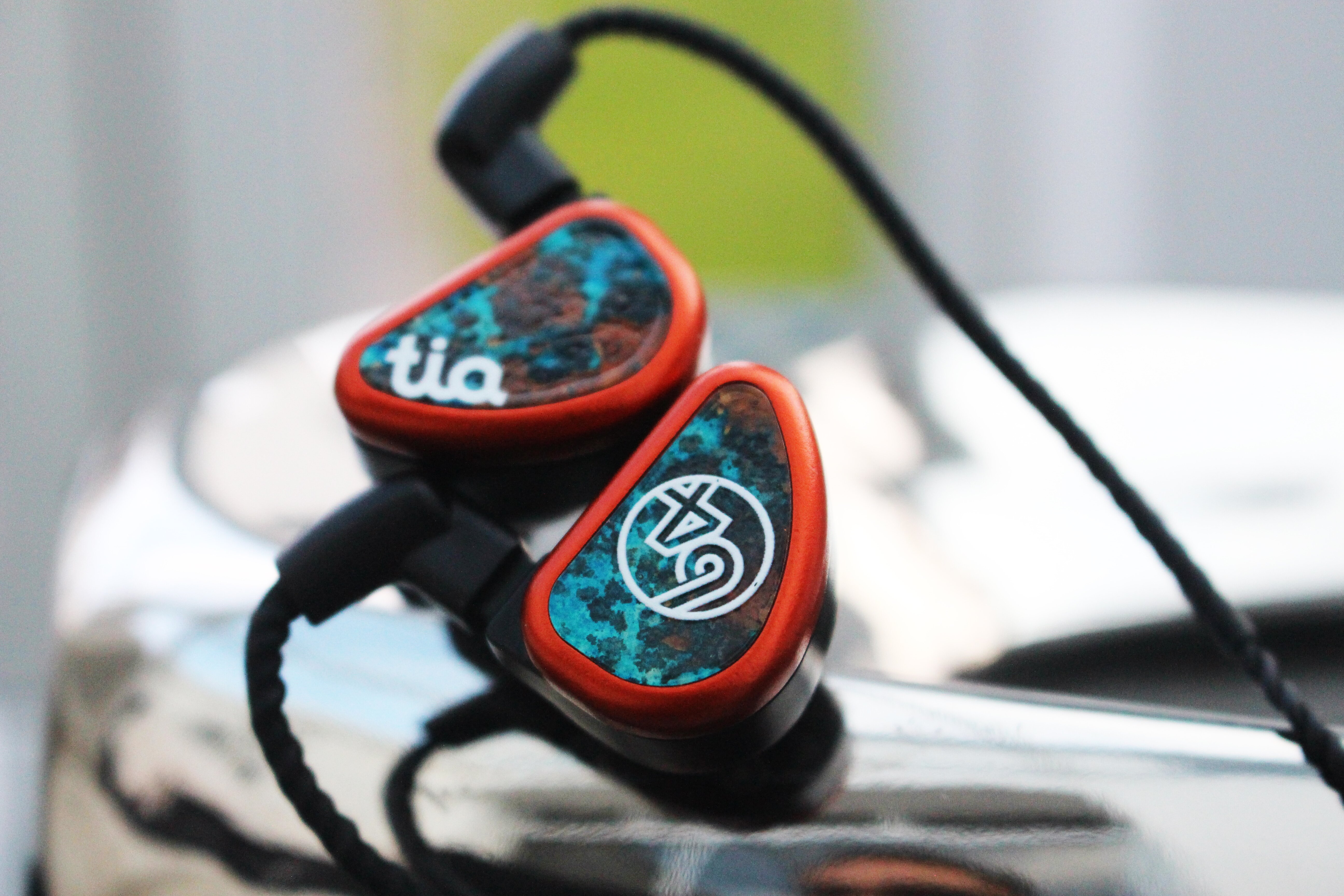 | | |
| --- | --- |
| Pros | Cons |
| Oustandingly large sound stage | Slight lack of coherence |
| Excellent micro-details | |
| | |
3. Campfire Audio Solaris ($1499)
Driver Type: Hybrid (3 balanced armatures, 1 dynamic driver)
Impedance: 10 Ω
Sensitivity: 115 dB
Combining a 24K gold faceplate and sculpted design, the Solaris exudes luxury from the Portland-based brand. Featuring a hybrid driver design, the Solaris equips an authoritative bass which extends low with great texturing. The midrange presentation is vibrant and detailed with a bias towards the upper midrange frequencies. Treble follow suit with the top-end delivering sparkle with excellent extension. However, some may find the larger than average size housings to be an issue of fit. Overall, the Solaris offers a captivating sound with an extensive bass, smooth yet lively midrange and detailed and airy highs. See full review.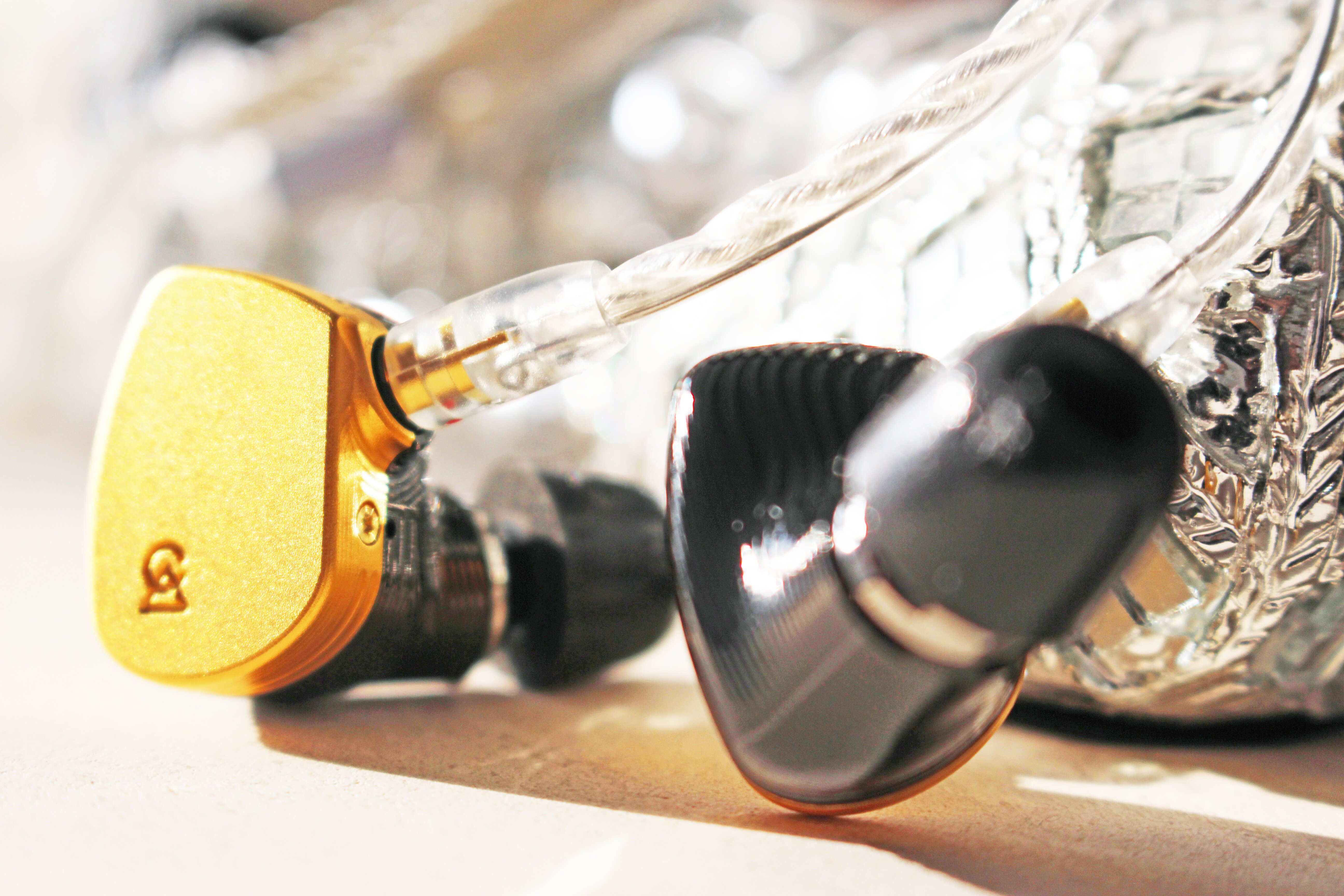 | | |
| --- | --- |
| Pros | Cons |
| Vibrant midrange | Fit may not suit all |
| Extensive bass | |
| | |
Dynamic In-Ear Monitors
1. Dita Audio Fidelity ($1299)
Driver Configuration: Dynamic (1 dynamic driver)
Impedance: 16 Ω
Sensitivity: 95 dB
Dita Audio have always captured audiences with their industrial and sleek design philosophies. They have also developed a significant following with their strive for perfection in audio reproduction. The Dita Fidelity captures the essence of the Dita house sound with a neutral signature rich with detailing, transparency and soundstage.
It is impressive to see a single dynamic driver can achieve so much and highlights that implementation rather than sheer driver count can produce outstanding results. The Fidelity does not compromise on musicality with its focus on the upper midrange and lower treble but rather delivers a bodied midrange in an airy presentation. For users who prefer a neutral-warm affair, Dita Audio also offer the Fealty (the smoother and more bass-present counterpart to the Fidelity). See full review.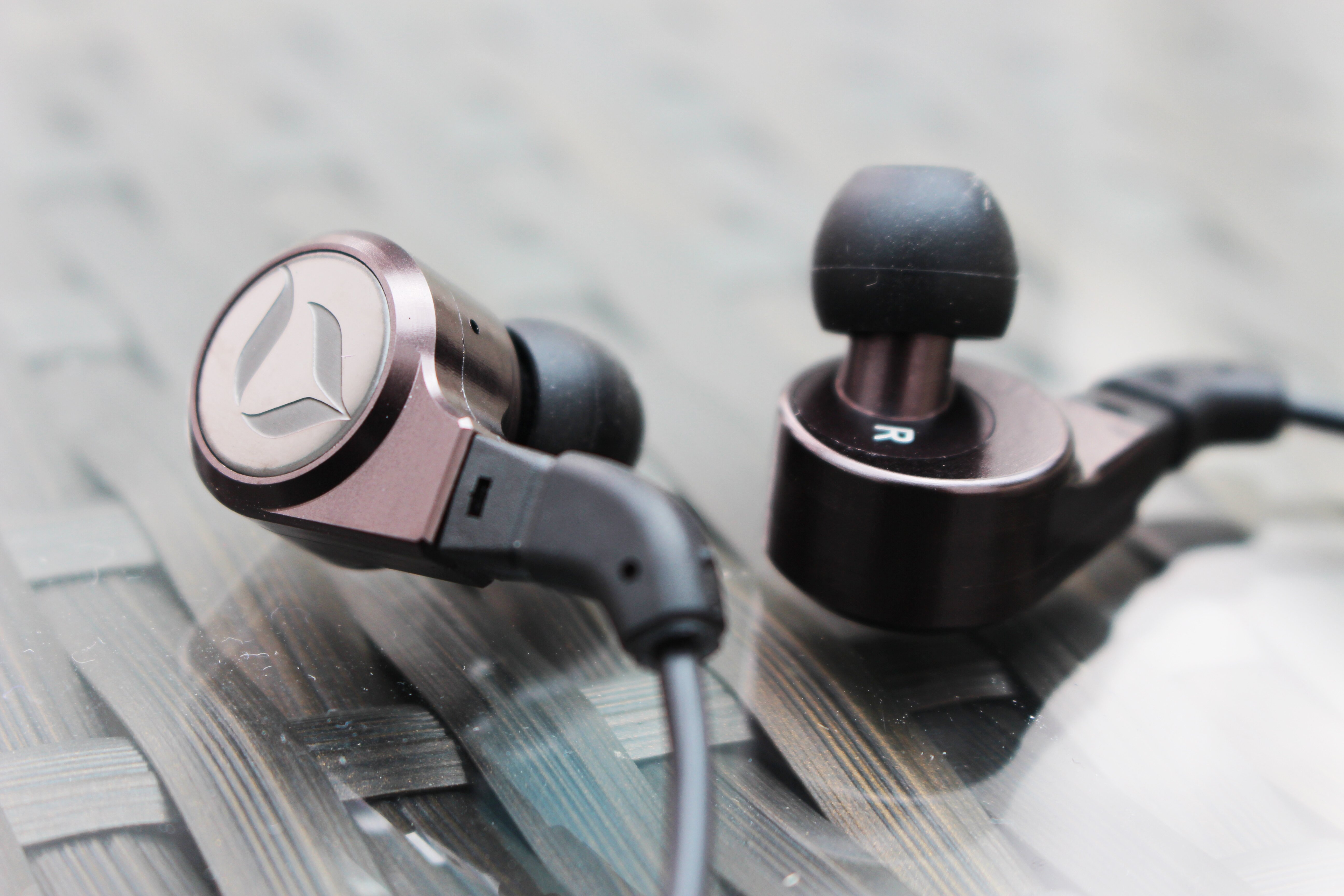 | | |
| --- | --- |
| Pros | Cons |
| Neutral sound | Not the most detailed |
| Excellent transparency | |
| | |
Planar Magnetic In-Ear Monitors
Driver Configuration: Planar magnetic (single driver)
Impedance: 12 Ω
Sensitivity: 105 dB
Audeze are a company with strong foundations in the planar magnetic technology. The Audeze Euclid represents their first stab at a planar-magnetic in-ear monitor in closed back format. The overall sound offers outstanding resolution, responsiveness and depth. Notes lean towards full-bodied and there is a hint of upper midrange brightness giving this frequency range some energy.
While some may prefer an uptick of the higher frequencies in the Audeze Euclid, there is no doubt this is a dream for those in search of a laidback reference sound. Together with its incredible build and comfort, the Audeze Euclid earns it keep as one planar magnetic model that should be on your list. See full review.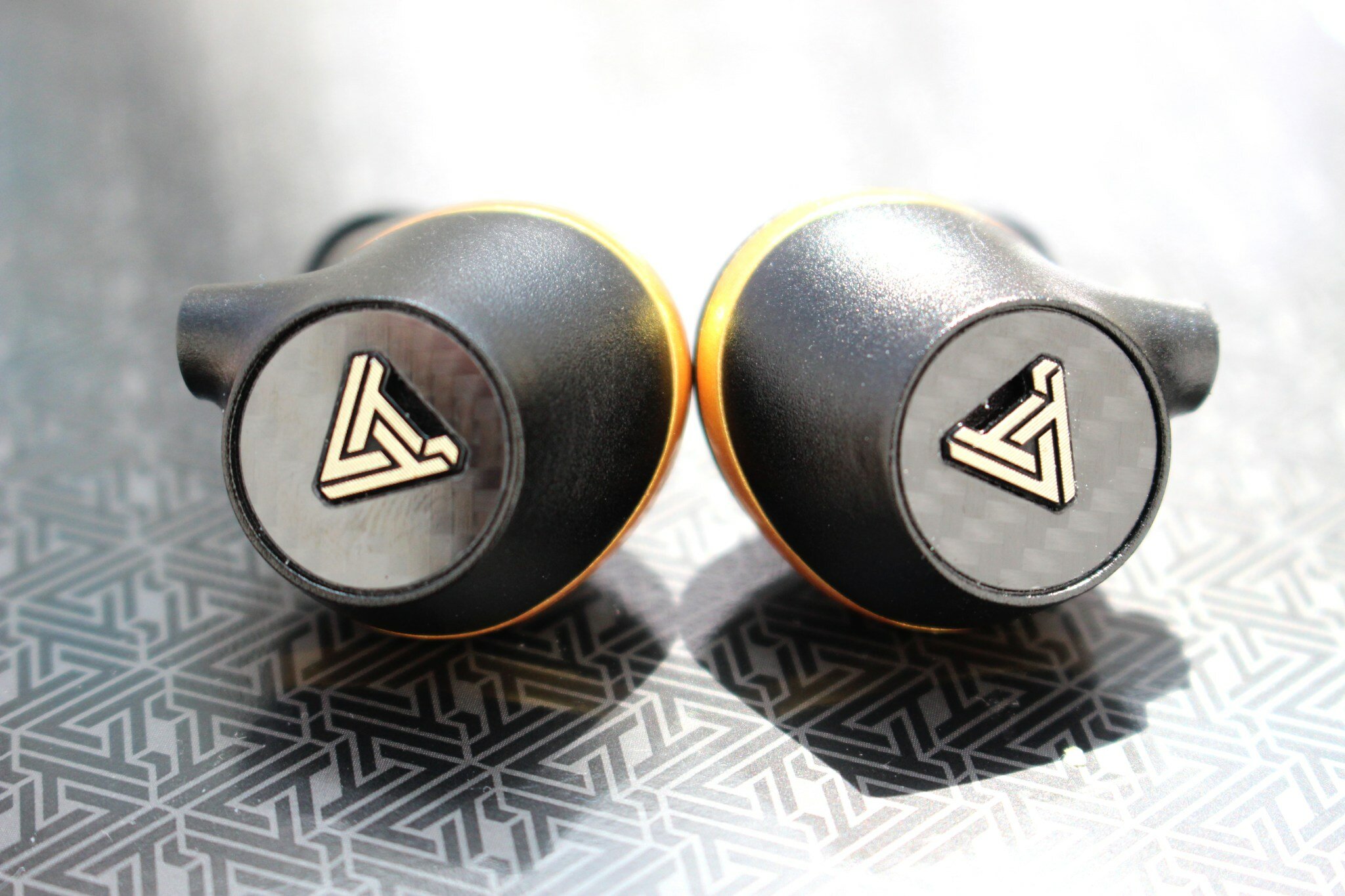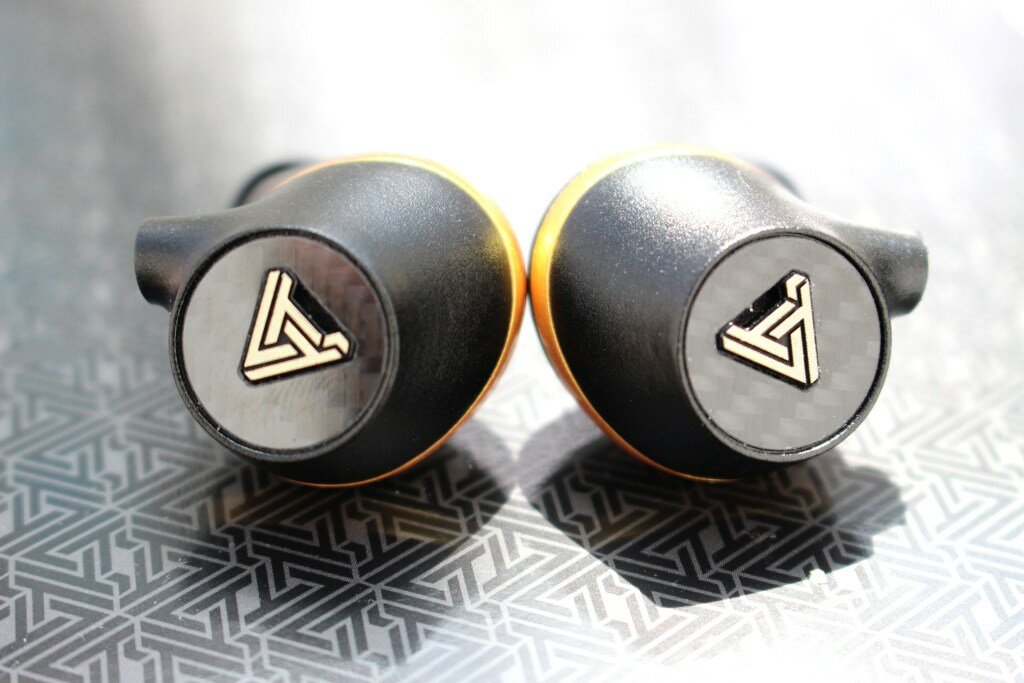 | | |
| --- | --- |
| Pros | Cons |
| Planar sound | Darker sound signature |
| Great comfort | |
| | |
Electrostatic In-Ear Monitors
Driver Configuration: Electrostatic (1 electrostatic driver)
Impedance: N/A
Sensitivity: 113 dB
Shure took the world by storm when they released their true electrostatic earphone system. The KSE1200 offer unparalleled levels of clarity, micro-dynamics, and incision. Paired with a portable amplifier system, the KSE1200 system is highly portable and offers a very high-fidelity sound. Transparency levels are world-class while still retaining textural accuracy and musicality. Of course, there are situations such as running or exercising, where the KSE1200s would not be the most convenient. However, for those in search for a travel companion featuring extraordinary sound, the Shure KSE1200s are a hard miss. See full review.
| | |
| --- | --- |
| Pros | Cons |
| Outstanding transparency | Bass can be lacking |
| Great comfort | |
| | |
Wireless In-Ear Monitors
1. Master & Dynamic MW08 ($299)
Driver Configuration: Dynamic (1 dynamic driver)
Impedance: N/A
Sensitivity: N/A
The Master & Dynamic MW08 is a great all-rounder of a 'True Wireless Stereo' set of in-ear monitors. They offer a staggering 12 hour battery life, ease of convenience, ambient listening mode as well as active noise cancelling mode. The smart ceramic finish is not only stylish but designed ergonomically for top comfort listening. For these reasons, the MW08 along with its mature and smooth sound is one of the most complete set of wireless in-ear monitors to date. See full review.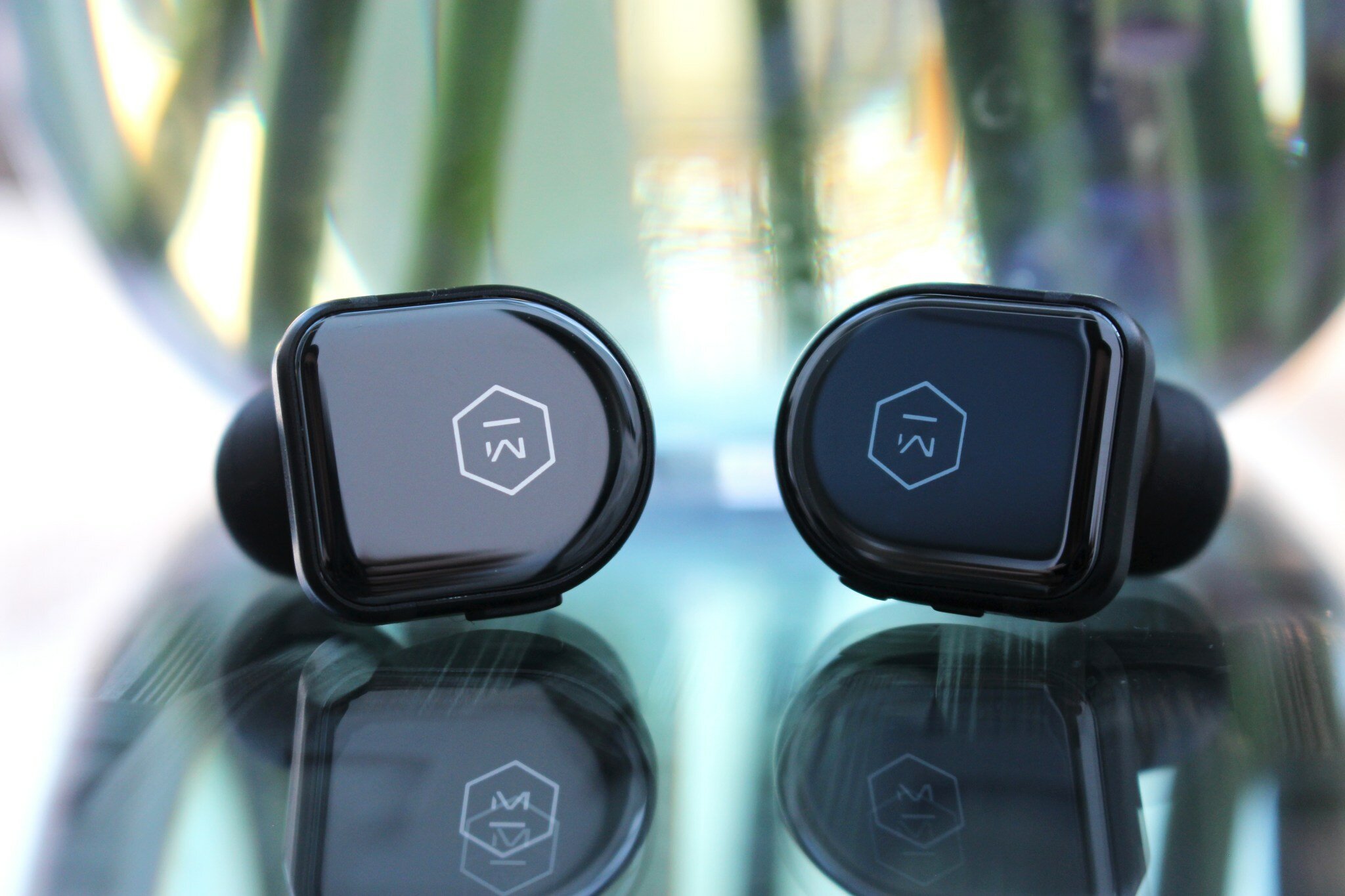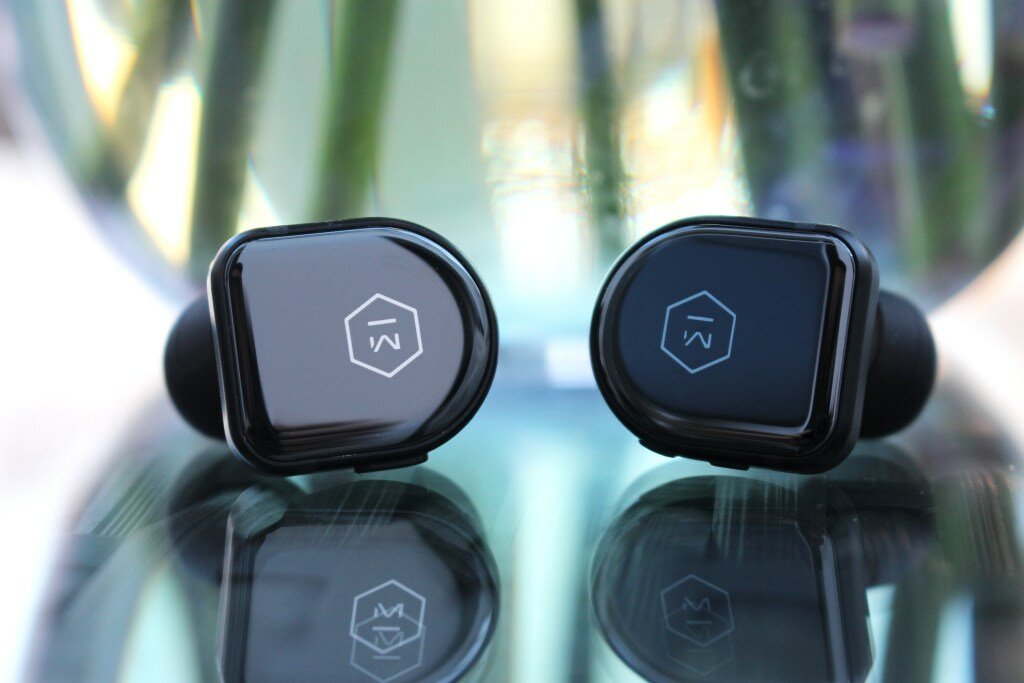 | | |
| --- | --- |
| Pros | Cons |
| All rounder | Soundstage could be improved |
| Great ANC | |
| | |
2. Beyerdynamic Xelento Wireless ($1299)
Driver Configuration: Dynamic (1 dynamic driver)
Impedance: 16 Ω
Sensitivity: 110 dB
The Beyerdynamic Xelento Wireless are a set of in-ear monitors hailing from Germany. With outstanding craftsmanship and a small ergonomic housing, the IEMs utilize Tesla technology to achieve high magnetic flux density for more responsive and efficient drivers. The Xelento Wireless is not a 'True Wireless' system and uses a Bluetooth cable for independence from the headphone jack. The overall sound presents with rich sub-bass with a smartly tuned upper midrange and lower treble presence. For those yearning for an elegant solution, fantastic build and a high-fidelity sound – the Xelento Wireless should be on your bucket list. See full review.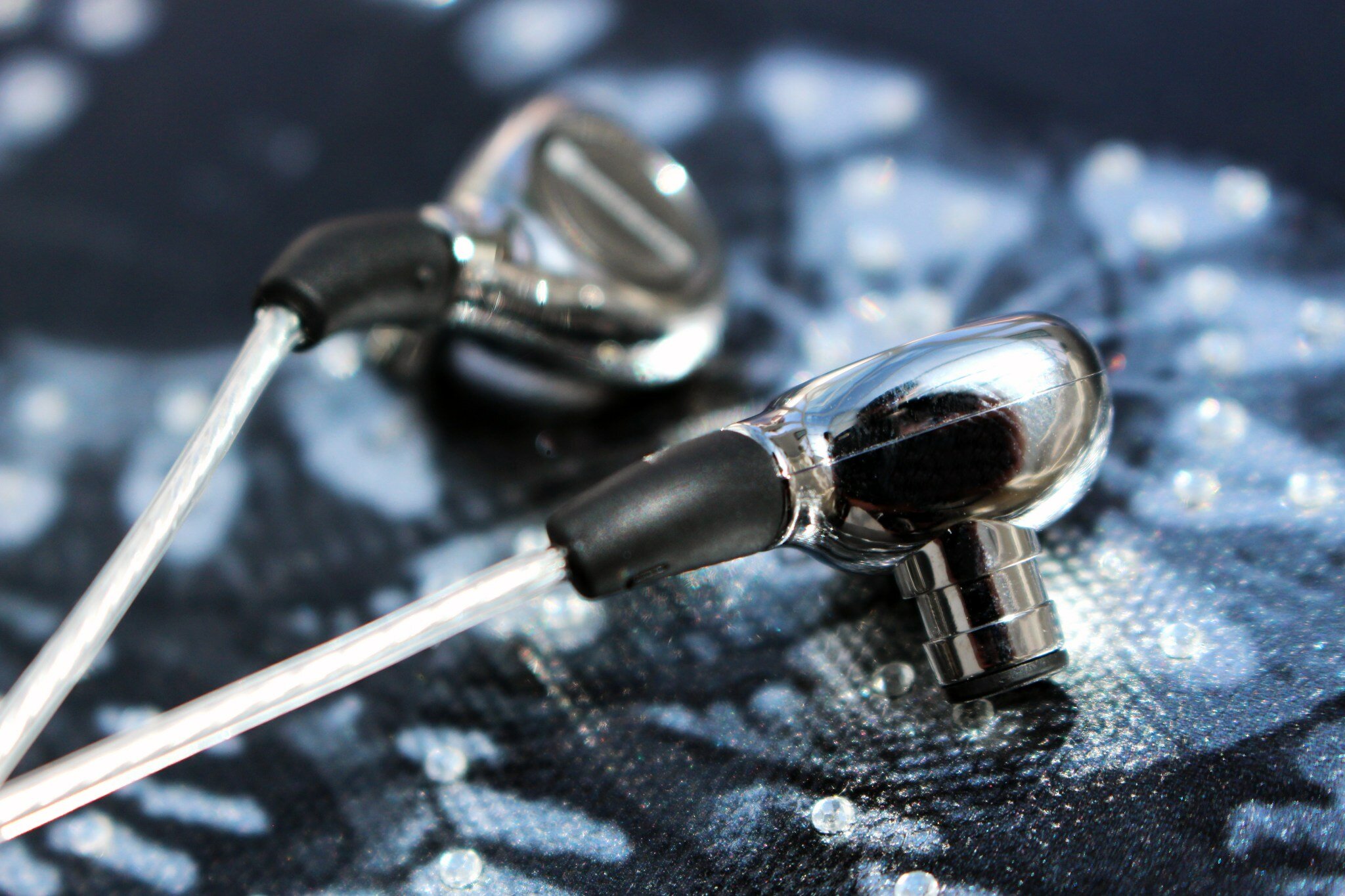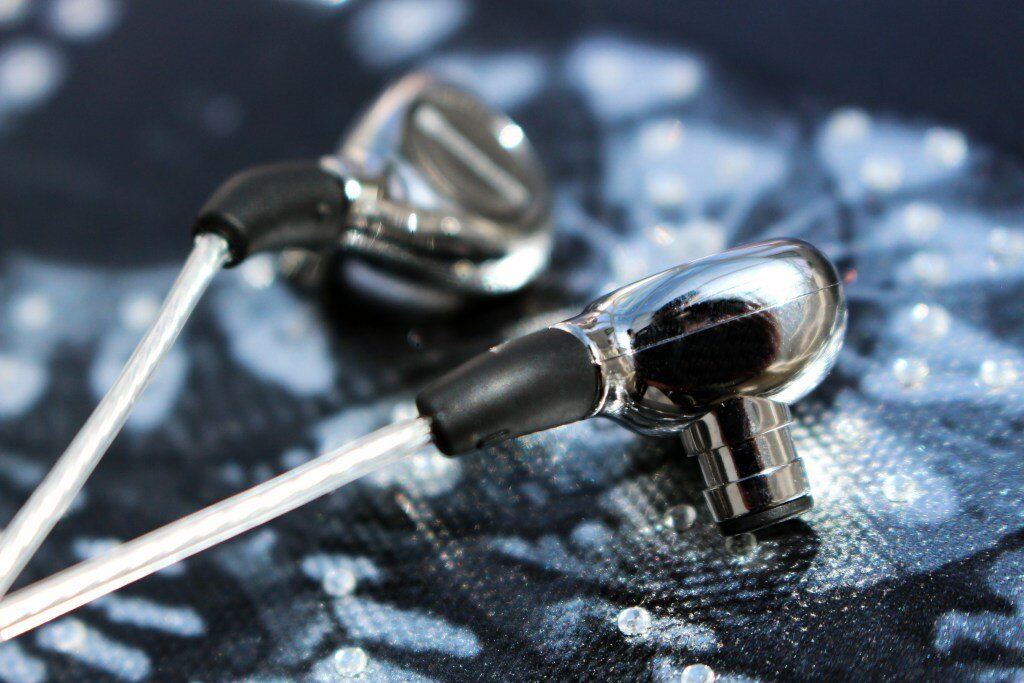 | | |
| --- | --- |
| Pros | Cons |
| Small and comfortable | Micro-details could be improved |
| Fantastic bass | |
| | |
Driver Configuration: Dynamic (1 dynamic driver)
Impedance: 150 Ohms
Sensitivity: N/A
The HiFiMAN TWS800 offers one of the best in-class sounds from a TWS IEM. The discrete internal amplification supports a spacious sound which is both natural and lush sounding. Hence, the TWS800 works well across a range of genres with its full and powerful sound. There are some areas of improvement – for example – the controls on the capacitive faceplate as well as the need for higher codec support. However, the TWS800 is an excellent grounding base for what TWS in general can strive to offer. See full review.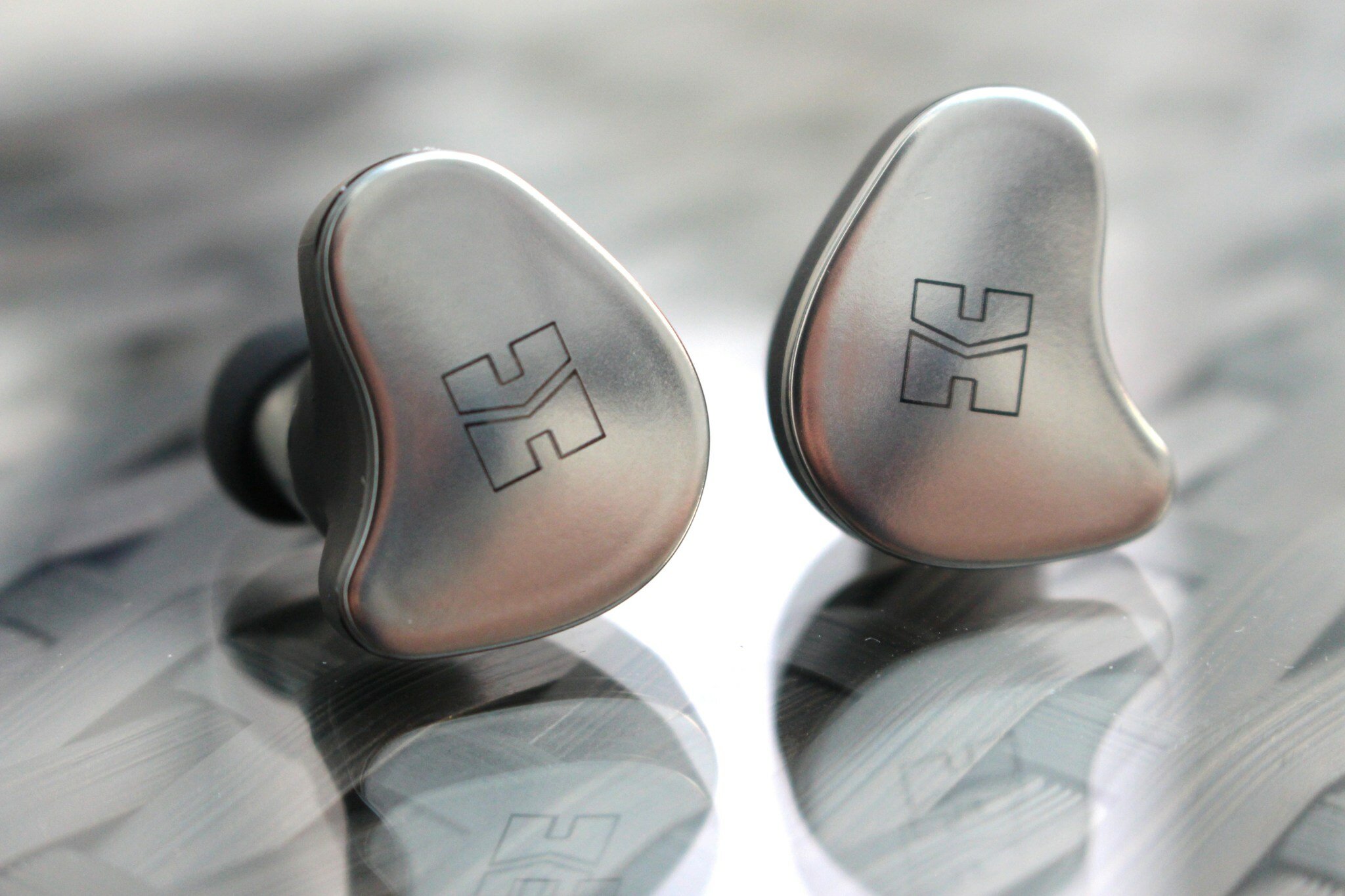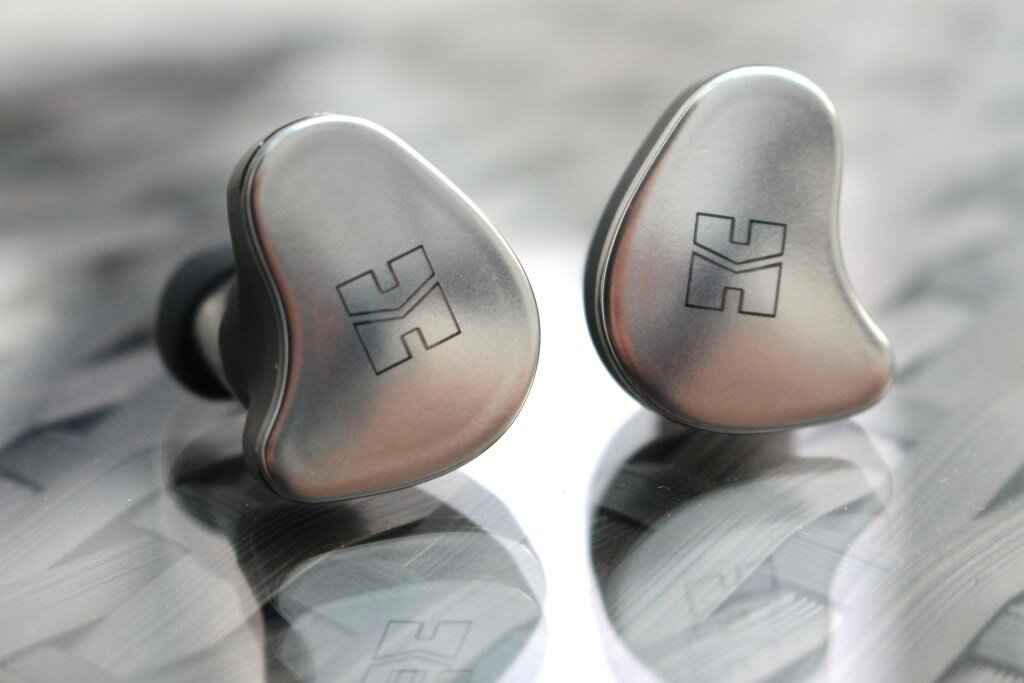 | | |
| --- | --- |
| Pros | Cons |
| Natural and lush sound | Larger housing |
| Spacious | Battery life |
| | |
Best Value for Money IEMs
Driver Configuration: Dynamic (1 dynamic driver)
Impedance: 32 Ω
Sensitivity: 109 dB
Do not be fooled by this single dynamic driver in-ear monitor. Fiio's entry-level FD1 produces a high-end sound at an affordable price. This is made possible with the implementation of flagship-grade components such as beryllium-plated dynamic drivers and a balanced pressure relief system. With captivating and tight lows, even and crisp mids and energetic highs – the Fiio FD1 offers a highly engaging performance. Those who are very treble sensitive may wish to re-consider as there is higher energy in the upper midrange to lower treble region. Fans of a neutral-bright presentation will be pleased. See full review.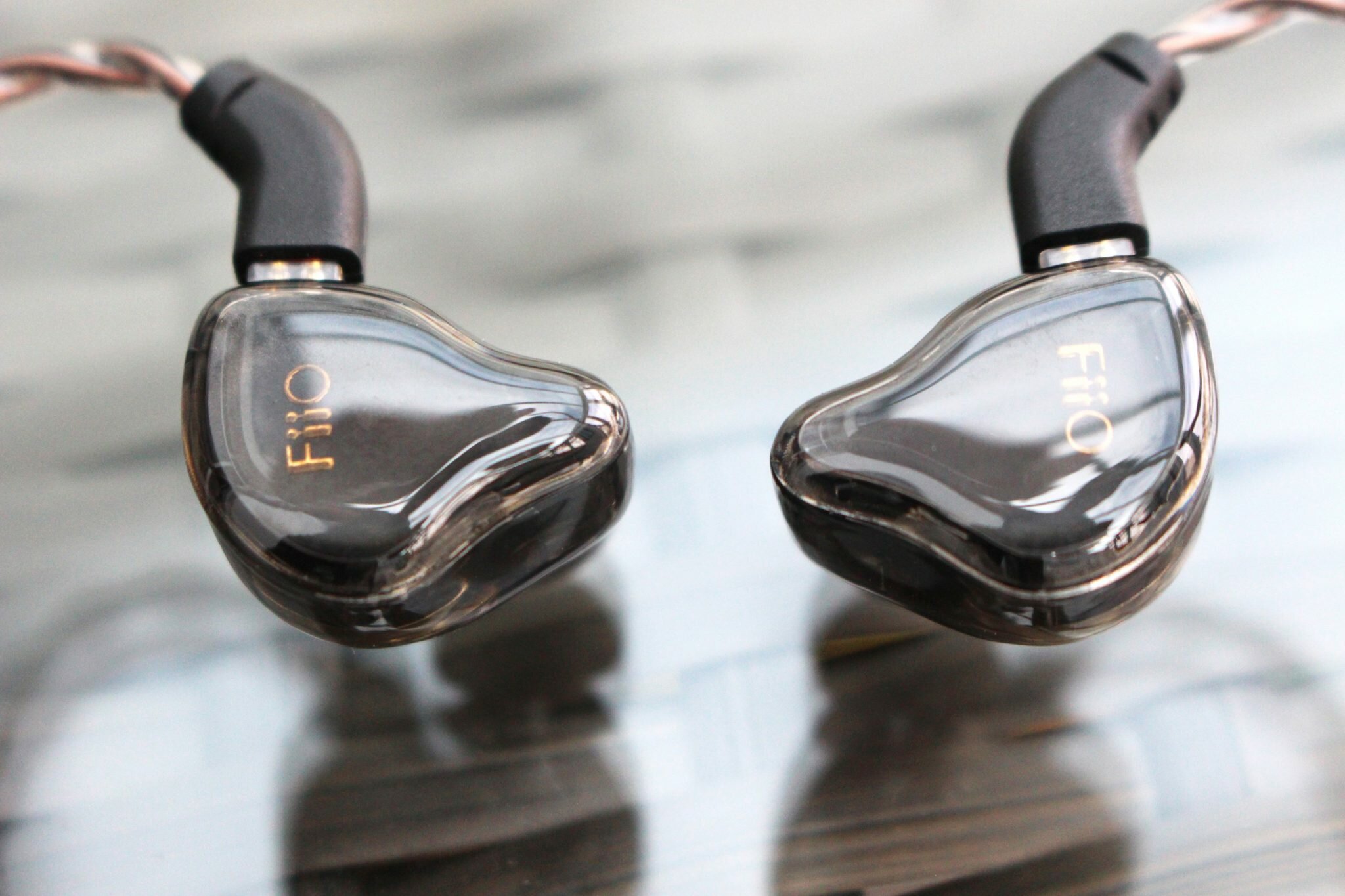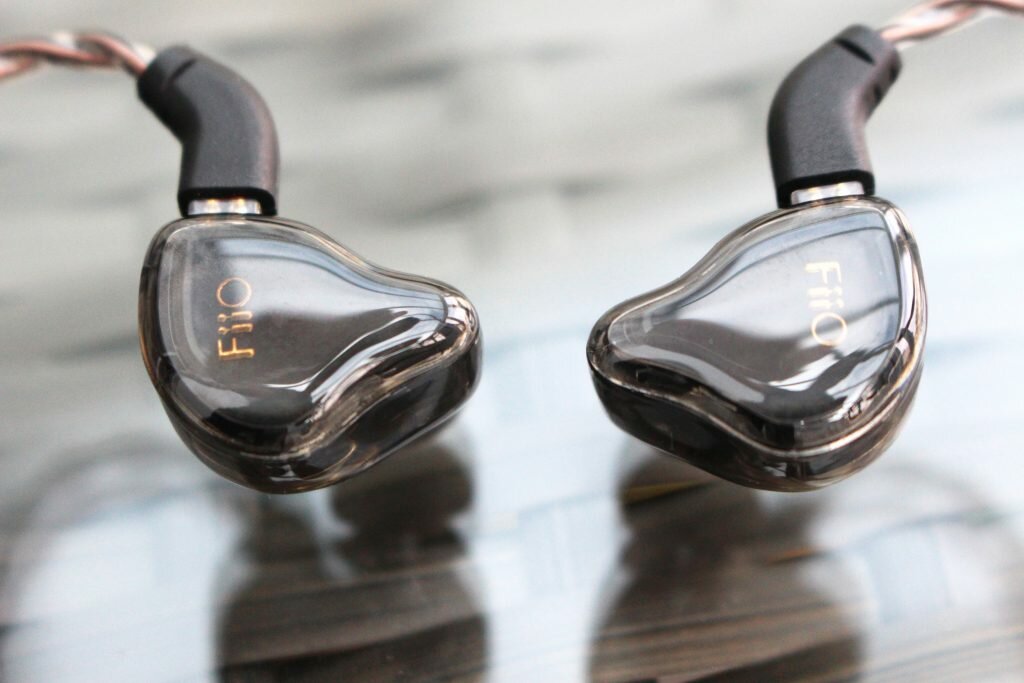 | | |
| --- | --- |
| Pros | Cons |
| Vibrant sound | Treble sensitivity |
| Crisp midrange | |
| | |
Driver Configuration: BA (2 balanced armature drivers)
Impedance: 31 Ω
Sensitivity: 110 dB
The Rock-it Sounds R-50 are an impressive offering from the rather niche audio brand. The overall presentation is airy, spacious with fantastic spatial instrument separation and decay. This is particular impressive where clarity and resolution are concerned. However, the signature evades a clinical sound and even possesses a touch of warmth.
Treble, in particular, is fantastic as notes sound defined and extensive. Tonality-wise, the upper midrange to lower treble is perhaps the best in its class. Overall note presentation does lean towards the thinner side of the scale but this does not detract from the overall sound due to the air and rapid decay. For those looking for more affordable solutions with a desire for reference, speed and air – the R-50s are the way to go.
| | |
| --- | --- |
| Pros | Cons |
| Impressive upper midrange/treble | Leaner sound |
| Great micro-details | |
| | |
Driver Configuration: Dynamic (1 dynamic driver)
Impedance: 51 Ω
Sensitivity: 102 dB
The SoundMagic E50s perform on the top of their price performance curve with a pleasantly tuned signature. The bass extends low without need to resort to distortion or over-emphasis, midrange is neutral and faithful to track and the highs are crisp and extended. Build quality is also excellent for its price and the E50 performs competently in many genres of music. For these reasons, the E50s are a great pair of earphones without the need to break the bank.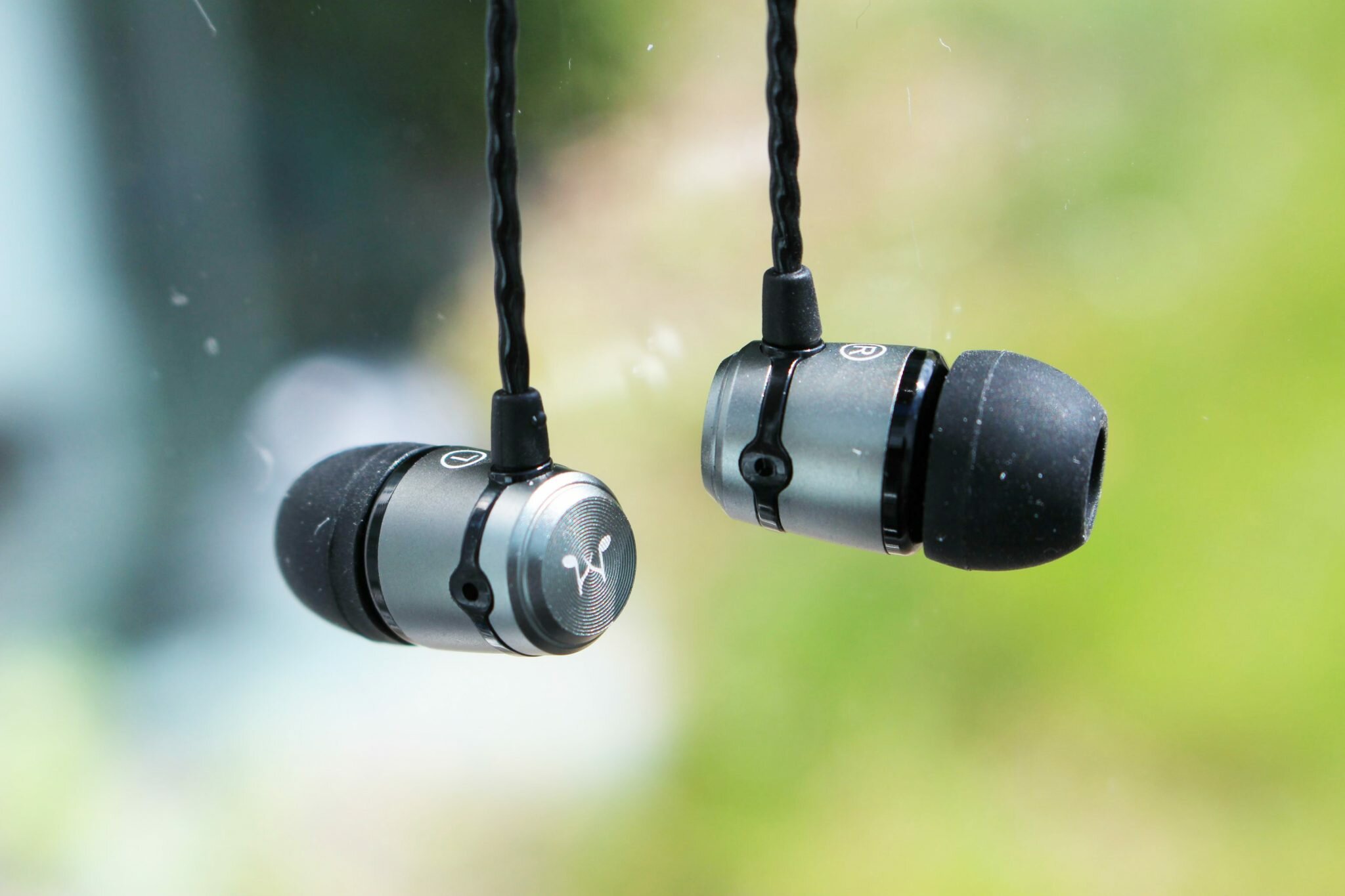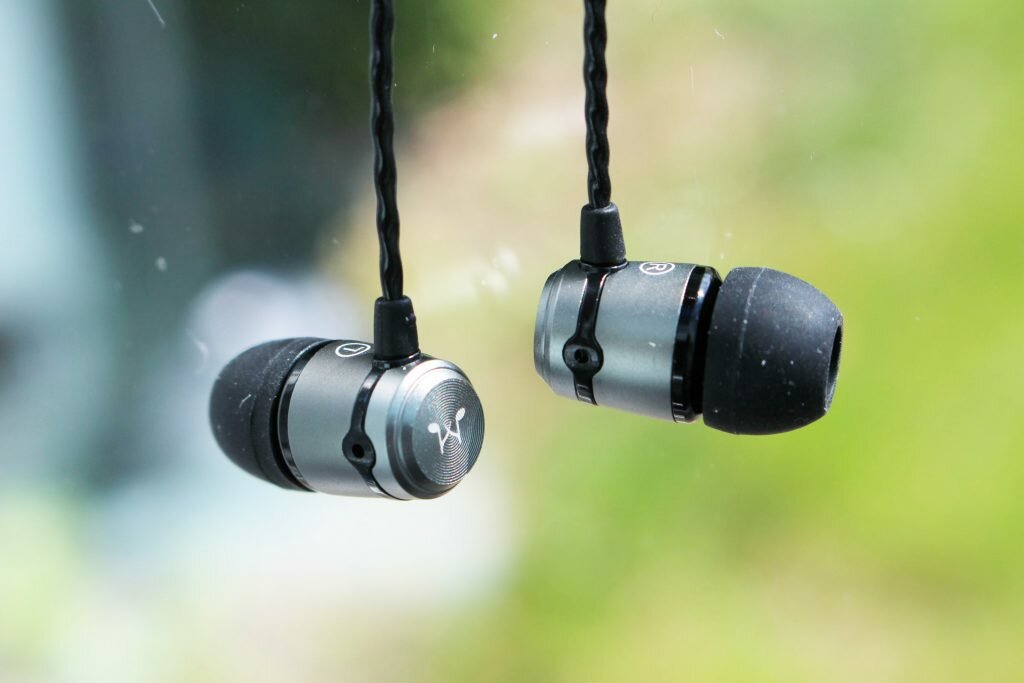 | | |
| --- | --- |
| Pros | Cons |
| Neutral sound | Not the most detailed |
| Extended highs | |
| | |
Honorable Mentions
1. Ultimate Ears Reference Remastered ($999)
Driver Configuration: BA (3 balanced armatures)
Impedance: 35 Ω
Sensitivity: 100 dB
The Ultimate Ears Reference Remastered are a pair of custom in-ear monitors which are the result of collaboration between Capital Studios & Ultimate Ears. The overall tonality is neutral and smooth with good out of head proportions. Users who prefer true and faithful to audio recording earphones, will love the UERR for its ability to dissect music for what it is. With a linear presentation, able-bodied bass and detailed treble, they are an excellent custom-in ear choice out there. See full review.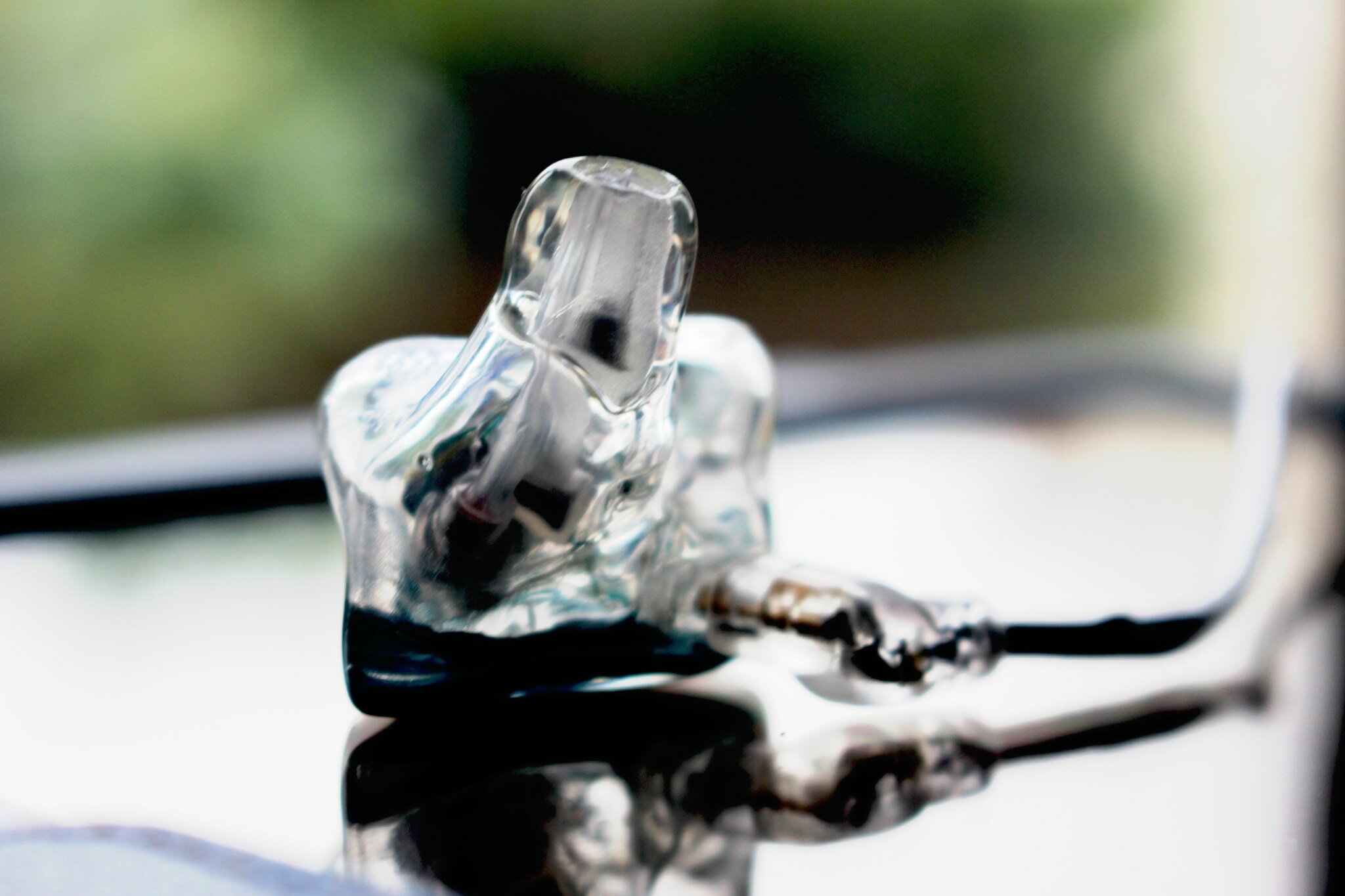 | | |
| --- | --- |
| Pros | Cons |
| Neutral sound | Cost of customs |
| Smooth | |
| | |
In-Ear Monitors (IEMs) Buying Guide
IEMS vs Earbuds
Most likely, you've been in a situation where you keep wondering what the difference between IEMs and earbuds is when both are placed inside the ear? As the name suggests, in-ear monitors (IEMs) are more of an individual audio listening device that sits inside the ear canal to deliver you a precise and exact listening experience.
On the other hand, earbuds are comparative in size and sit within the conchae of the ear instead of going directly into the auditory canal. In terms of performance, IEMs tend to produce better sound quality than earbuds owing to their proximity to the earbud and the ability to accurately recreate sound frequencies. Some prefer IEMs for their sound while others do like earbuds because of their convenience.
Fit And Comfort
Unlike earbuds, IEMs are usually placed inside the ears; you should consider your comfort over anything else when purchasing a pair of IEMs. You will need to look for the right size of the IEMs that fits you well, or else you will experience pain and discomfort when wearing them. The better the fit of the IEM, the great the chances for an effective seal and consequently enhanced frequency response. IEMs, like earbuds, are usually light and can be worn for prolonged listening periods. Care must be taken not to expose yourself to high volumes for prolonged periods as this can accelerate hearing loss.
Ear Tip
We're all made differently and so are our ear structures. Finding the right ear tip the fits your ears perfectly may not be as easy as it may sound. Most of the IEMs are shipped with various sizes of tips to cater to different ear sizes. All you have to do is experiment with each tip size until you find one that fits you comfortably. Read our ultimate guide for ear tip selection for more details on how to do so.
In Ear Monitors For Musicians
IEMs serve multi-purposes are not solely restricted for audiophile use. They can be an important for musicians and singers alike during stage performances for their ability to protect hearing, hear live playback and master tracks. Jerry Harvey was one of the early pioneers of stage musician in-ear monitors which helped pave the way for many musicians and singers to reap the benefits of this nifty solution at a relatively affordable price. They can also be used in the studio room or rehearsals besting studio headphones for their comfort, portability and intimacy.
Driver Types
In case you're looking to get yourself a pair of IEMs, you should consider the type of drivers as they have a huge impact on the performance of the IEMs. In-ear monitors boast of a high level of micro-engineering. Some of the IEMs come with miniaturized components than some of the expensive speakers you might know. Some examples of driver include dynamic, balanced armature, planar magnetic, and electrostatic drivers.
Dynamic driver
These are the most common drivers, and they use a tiny diaphragm with a diameter of about 8mm to 11mm, usually connected to a coil around a magnet. The diaphragm is moved forth and back due to the magnetic field created when electric signals move through the coil. These drivers tend to produce an enhanced and natural bass response.
Balanced Armature
Balanced armatures are usually as small a 5mm made of a U-shaped armature suspended on one end by a coil and a magnet pair. An electrical signal passes through the coil, creating a magnetic field that vibrates the diaphragm to produce sound.
Mostly, separate drivers are used for bass, midrange, and treble. And also, manufacturers can combine multiple drivers for a single frequency. These drivers produce less bass.
Planar magnetic
The planar magnetic drivers consist of an ultra-thin diaphragm and wire coil suspended between magnetized plates. The diaphragm moves forth and back, producing sound when electrical signals move through the coils. These drivers produce spacious sound and clear treble.
Electrostatic drivers
Electrostatic uses a completely different principle than the conventional drivers we've discussed above. These drivers use a two-layer of conductive material carrying a voltage of about 200 volts. They work by applying static electrical charge through the thin film, which floats between two perforated metal plates producing audio signals.
Hybrid IEMs
From the different drivers we've discussed above, you may have discovered that each driver has its own advantage and flaws. To get the best out of the IEMs, manufacturers may decide to combine two or three different drivers, benefiting from the unique advantages of different types of drivers. These are known as hybrid IEMs. These hybrid designs require a lot of research and careful tuning, so they tend to be so expensive to manufacture. Hybrid IEMs are highly recommended if you're looking for high performance in sound quality, although they tend to be expensive compared to other IEMs.
Impedance
When looking to buy yourself a good pair of IEMs, impedance is a feature you should consider. Impedance refers to the electrical resistance or how much power IEMs need to produce a decent audible volume, and it's usually measured in ohms (Ω). An impedance of about 32 Ω can safely support a Smartphone, while an impedance of 32 Ω to 100 Ω may require a dedicated headphone amplifier to drive it.
Apart from a few, most IEMs usually have an impedance of below 32 Ω, which means they can be connected to your smartphone. Any device with an impedance of above 100 Ω may need external power to drive it. See our in-depth guide on impedance for more information.
Sensitivity
Sensitivity or efficiency is a measurement of how loud your IEMs will be at a particular power level. IEMs sensitivity is usually measured at a specific frequency range (1 kHz) at 1 mW of power, while sensitivity ratings are measured at a range of 90 – 105 dB. A full 1 mW of power and a volume level of 90 – 105 dB can achieve adequate loudness for a comfortable listening experience. At a volume level of more than that, IEMs tend to get extremely loud, which may cause some trouble.
Wired vs. Wireless IEMs
The difference between wired and wireless IEMs is self-explanatory. More and more companies geared towards audiophiles are jumping onto the marketplace to produce high-fidelity wireless IEMs. The resulting innovation and increased sound quality will only serve to further enhance the direction that this market will be heading. However, currently, wired IEMs tend to have better sound quality compared to wireless adversaries. They also achieve a secure fit but can be less convenient then wireless IEMs.
Custom vs. Universal IEMs
Customs-fit IEMs are specifically designed to fit a listener's ears. A scan or a mold of each ear is made to create custom-fit in-ear monitors for a specific user, whereas with universal IEMs, silicone or foam tips are generally used to achieve a secure fit. Usually, most IEMs come with tips of various sizes and fit to fit a typical ear.
All you need to do to achieve a perfect fit for any ear is experiment with the tips until you find the one that fits you. The custom IEMs tend to be more comfortable as they fit perfectly, unlike the universal IEMs.
Noise-Canceling
The noise-canceling technology tends to be more complicated than noise isolation. Noise-canceling uses a microphone that detects any incoming sound, captures it, and then processes the sound into an inverse wave and delivers it into your ear through the sound piece. These waves serve to eliminate ambient sound. Due to the nature of the noise-canceling process, the audio may sound affected. However, increasingly manufacturers are achieving a good balance between this technology and the preservation of sound quality.
Further Resources: