There are many distinct kinds of speakers, each with its own set of benefits and drawbacks. This piece will explain the differences between 2-way and 3-way speakers, as well as the advantages and disadvantages of each configuration.
The human ear is most sensitive to the mid-frequency range. As a result, a sound installation should include at least two of the following of speakers: one mid-range and one high-frequency, or tweeter. A subwoofer is a third type of three-way speaker that is typically used for bass production, or narrow bandwidth.
Most individuals will choose a two-way system as it is the most common, and except you are an enthusiast, you won't detect a distinction till you compare them side by side.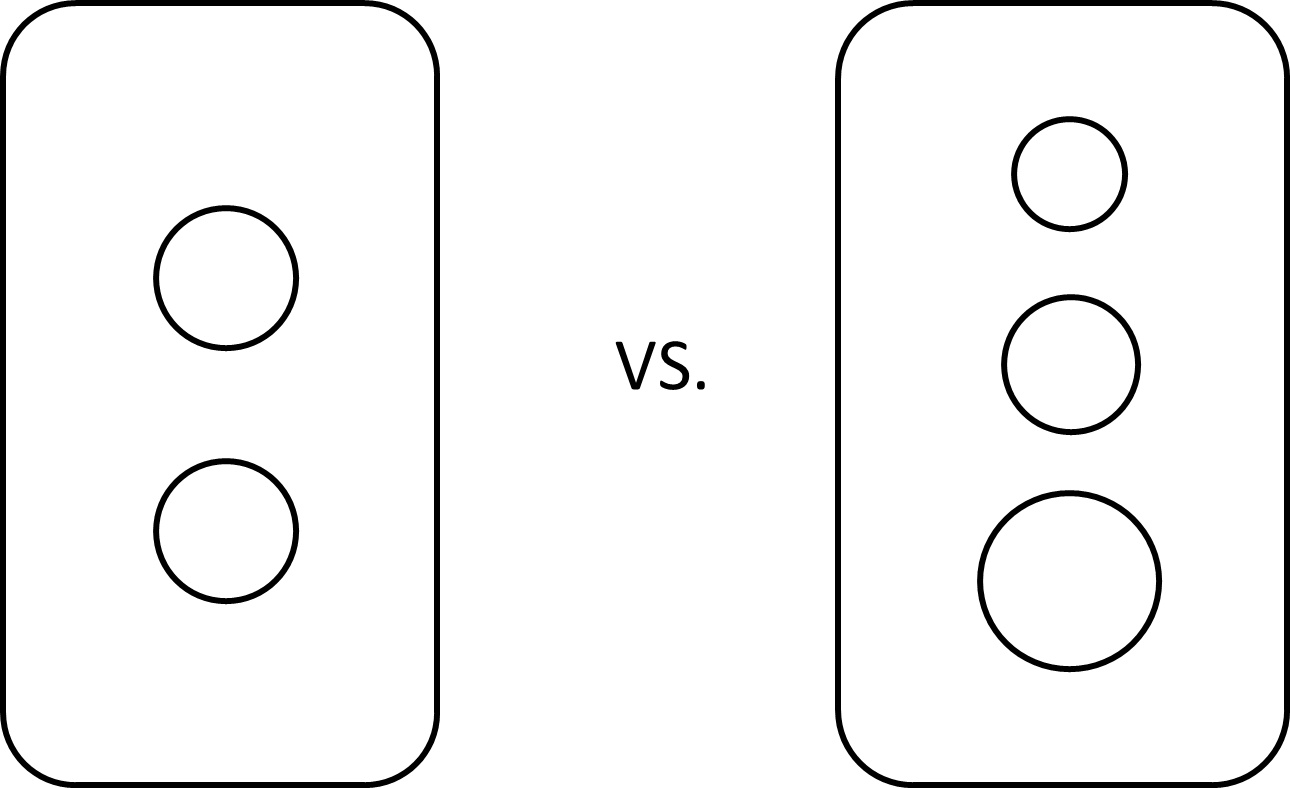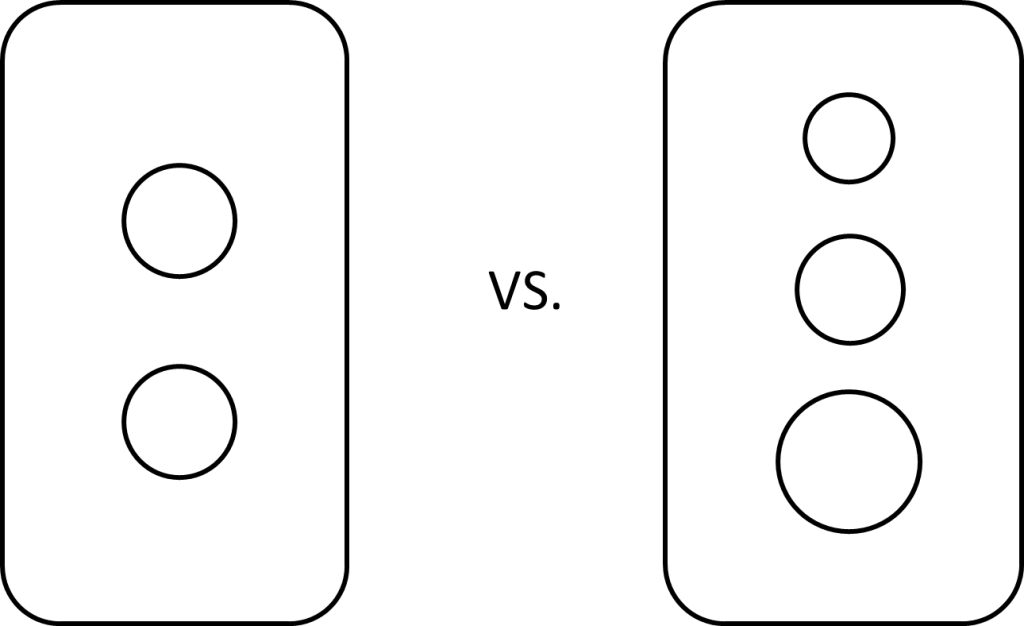 What Is A Two-Way Speaker?
A two-way speaker is defined as a loudspeaker only with two kinds of drivers: a tweeter and a woofer. The woofer is responsible for all frequencies below those of the tweeter.
Pros
It is less priced and hence more accessible to the majority of people.
Simple cross-over configuration
For a two-way system, smaller speaker boxes occupy less space and have a smaller carbon footprint
Bookshelf speakers are usually two-way and can be placed practically anywhere
Reduced energy consumption
Cons
If you want to boost the bass, you'll need to attach a subwoofer to these speakers.
Inadequate clarity in the mid-frequency range of the voice.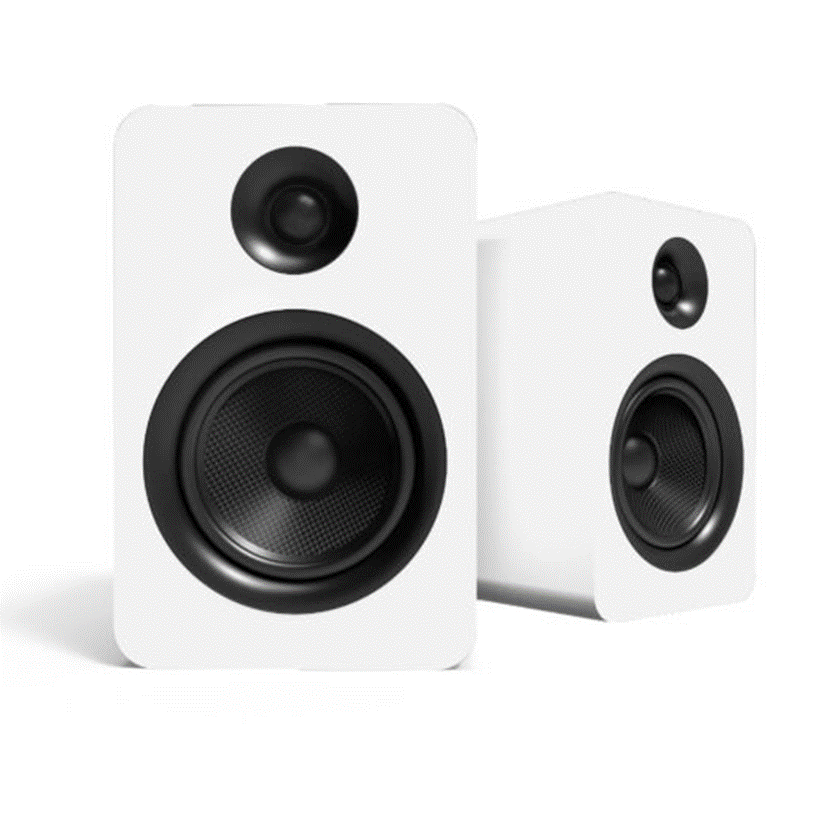 What Is A Three-Way Speaker?
A subwoofer is an extra driver in a three-way speaker that serves the low frequency or bass region. The benefit of this configuration is that you can alter these speakers to play multiple forms of music and they will sound wonderful in any style – no matter what music is played.
Pros
Improved voice clarity
Since it features an extra driver, a specialized subwoofer that solely tackles low frequencies, 3-way speakers offer greater choices and generally higher audio quality. Three-way speaker types are available from some of the greatest speaker manufacturers.
There's no necessity to add more subwoofers
You won't get deformation if the cross over is excellent
Cons
Since they aren't as common, there are less options available in the market.
A three-way speaker is more costly than a two-way speaker.
Enclosures that are larger and heavier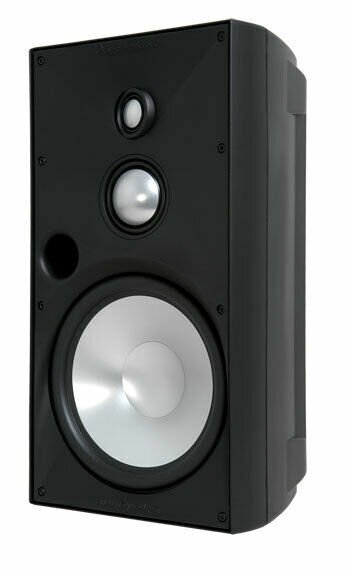 Human Ear Most Sensitive To Mid Frequencies
Firstly, we should comprehend the power of the human ear to detect sound. It's time to implement the equal-loudness curve. Among the most essential hearing features is the equal-loudness contour, which describes the connection between frequency equal-sound conditions and under sound pressure level.
The equal-loudness contour is a graph that shows the relationship between sound pressure level and frequency. The equal-loudness contour is a statistical curve that incorporates the crowd's acoustic properties.
Each curve in the graph has varied sound pressure levels correlating to various frequencies, yet the human ear perceives them the very same way. The loudness level is indicated by a numeral on each curve. The contours of equal-loudness can be identified. The frequency range between 2000 and 5000 Hz is the most reactive for humans.
As a result, when a speaker employs a bass and treble drivers as well as a midrange driver, the frequency band division is more logical and precise, and the sound quality is improved. The three-way frequency technique, on the other hand, presents greater technical challenges throughout the design phase and will surely raise the speaker's cost of production.
As a result, despite the fact that the notion of three-way speakers has indeed been advocated for many years and companies have attempted to build them, Even so, few people in the commercial speaker sector can manufacture good three-way speakers.
Component Speakers
Component speaker is a self-explanatory word. These are two separate systems that work together to provide a customized audio setup in your car. The bass will be deeper if the speaker is larger. The smaller it is, the more treble frequencies you hear.
Typically, a component system is composed of:
A 3.5 to 6.6 inch mid-woofer that gives your music quality in the 250-2000Hz band.
For bass, an 8 to 15-inch subwoofer with frequencies ranging from 20 to 200Hz (Hertz) is used.
The highest frequencies, roughly 2000 – 20,000Hz – are handled by a 0.5 – to 1.5-inch tweeter.
Coaxial Speakers
A coaxial speaker, in simple terms, combines the tweeter and the woofer into one device. The three-way variation has a third midrange driver. On a rod that runs through the center, the tweeter and midrange speaker are placed.
This gives them access to the complete audio spectrum in a small container. Coaxial speakers are by far the most common type of vehicle audio speaker, and most new cars come with them preinstalled.
2 Way Vs 3 Way Speakers
When selecting speakers, there are a number of other aspects to examine. These are the following:
Affordability
Sound quality
Installation
Customization capability
Let's take a closer look at each one and see which one best fits your requirements.
Affordability
Because two-way and three-way coaxial speakers are a single device, they are often inexpensive. Because these are the most common solutions for automobile sound installations, you'll have a lot of selections.
Nevertheless, increased demand always leads to low-cost manufacture, and speakers are frequently manufactured with subpar components. Another disadvantage is that if a speaker fails, you must repair the complete coaxial speaker rather than simply a single part.
Component speakers are designed with music lovers in consideration, which means they use higher-quality elements and are therefore more costly. Furthermore, you will have to buy individual crossovers, which will raise the price.
Component speakers will require an extra amplifier if they are powered by your car stereo's built-in amp. This is due to the fact that they require far more energy to function properly, thus earth-shaking bass comes at a cost.
Sound Quality
Between a component and coaxial configuration, there is a huge variation in audio clarity. The sound quality will also be influenced by whether you use two-way or three-way speakers.
A crossover is required for both coaxial and component speakers. This is an electrical filter that sends the best frequency to the most appropriate driver. It directs the low frequencies to the woofers and the high frequencies to the tweeters. A crossover aids the speaker in producing a more fair and comprehensive sound.
The crossovers are integrated into a two-way or three-way coaxial speaker. This is practical since it eliminates the requirement for individual crossings in a component system. This, though, will have an impact on audio quality. Though with powerful constructed crossovers, the intrinsic structure of a coaxial with the multiple drivers so near together can produce distortion or muddying of sound.
Installation
Coaxials provide a number of advantages, one of which is ease of setup. Since numerous cars come with coaxials already fitted, it's just a question of uninstalling the old ones and replacing them with the new ones. All that's required is the removal of a few bolts and the connection of the signal cord. Coaxial cables are easy to attach because they are plug-and-play.
Component speakers necessitate more forethought and knowledge. This is not a do-it-yourself operation provided you already have prior expertise. Though if you merely use a two-way component system, mounting the speakers in the proper locations and using the proper interconnections and crossovers requires some ability.
Since you'll need an expert specialist to complete the setup, the costs may rise significantly.
Customization
The selection of a two-way or three-way speaker is one of the customization options available with a coaxial. A two-way speaker with a tweeter and a subwoofer could be combined with a three-way midrange, tweeter, and super tweeter combo. But that's basically much how the story concludes.
Component speakers, moreover, can be customized indefinitely. Subs, middles, and tweeters can all be mixed and matched to your heart's content. Speakers in your automobile can be installed in different places, providing for better sound projection.
Lows are best heard from below you, and highs are best heard from above. This configuration will produce a surround sound effect comparable to that of your home entertainment system.
What Is A Speaker Crossover?
A speaker crossover is an electronic gadget that separates an input data signal into numerous loudspeakers operating in various resonant frequencies. The information is split between both the tweeter and the woofer in 2-way speakers. The low-frequency driver subwoofer and the midrange/high-frequency driver tweeter are divided in a three-way speaker.
A proper crossover is necessary since it must deliver a more even signal to the speakers while avoiding distortions. A low-cost 3-way speaker system with a poor cross-over may function worse with a 2-way speaker with a high-quality crossover.
Sound System Arrangement For A Car
Since it is faster to setup and less costly, a two-way audio system is the most prevalent in a car audio installation. A three-way speaker can be fitted, but it will require more room in your trunk or engine bay, potentially obstructing other elements.
Which Speaker Is Optimal For Home Theater?
While watching TV shows or movies, a three-way speaker system offers higher bass power and can sound much richer. Some individuals choose to utilize a bass boost, equalization, or subwoofer on their receiver to boost the signal from their television, which is also OK.
Many people are content with using their TV's built-in speakers or trendy soundbars, but a good 2-way or 3-way speaker system blasts them out of the water. There isn't a comparison to be made.
Which Is The Better Audiophile Setup?
An audiophile is a music lover who is interested in high audio. In a household environment, a three-way sound system would offer the most depth and definition when going to listen if you're listening to classical or jazz CDs, which demand outstanding resonant frequency over the whole frequency range of speakers, from low to high frequencies.
3-way and 2-way Speakers For Cars
The Rockford Fosgate 3-Way Full-Range Coaxial Speaker is our top pick for the best 3-way vehicle speaker.
The inbuilt tweeter crossover on the 4 Ohm 3-way speakers can withstand up to 130 Watts RMS. Polypropylene cones, grilles, and mounting hardware are also included.
Generally, these speakers produce crisp, clear sound with excellent bass.
The JVC CS-J620 300W 2-Way Coaxial Vehicle Speakers are the greatest 2-way vehicle speakers.
These comes as a set with black ABS composite grills for extra safety. The 4 Ohm 2-way speaker has a sensitivity of 92 dB and can withstand sound frequencies between 35 and 22,000 Hz.
These speakers are inexpensive but will sound fantastic in your vehicle.
Conclusion
Whether you 're an enthusiast, it doesn't important if you have a two-way or three-way configuration since each will yield good outcomes with varied advantages and disadvantages. Most individuals choose the two-way configuration because it is more affordable and has a smaller carbon footprint when placed in tiny spaces such as automobiles where space is limited; but, some individuals like the three-way setup since it offers more options and greater audio quality.
You may also be interested in:
About Post Author