Planar magnetic headphones are a revolutionary technology which has helped to enhance the audiophile listening experience within modern day. The use of magnets sandwiched between a moving diaphragm promotes rapid transient speeds as well as incredible resolution.
However, the market is now brimmed with choices and hence choosing the best may be overwhelming. Moreover, planar magnetics tend to be more expensive than their dynamic driver counterparts. This article will explain the ins and outs of planar magnetic headphones along with some of the best examples within the headphone class.
How Do Planar Magnetic Headphones Work?
To understand planar headphones functionality better, you must first know how the traditional dynamic headphones function. A coil is connected to the cone-shaped part of the speaker that you see from the outside. This part is known as diaphragm.
As electric current moves across the voice coil, it enables up and down movements of the diaphragm which are translated as sound waves which are picked up by your ears.
On the flip side, planar magnetic headphones function in a different way. Unlike in traditional dynamic headphones where sound is created by the diaphragm movements, in planar headphones, sound comes from a diaphragm which moves in relation to magnets either side of it.
However, the similarity between traditional dynamic and Planar headphones is brought about by the diaphragm. In both products, it is made of thin wires that allow electric current to flow through them, hence regulating the back and forth vibrations of the diaphragm.
The headphones are called 'Planar Magnetic', which directly translates to magnets acting in a flat plane. This is because there is a series of magnets surrounding the thin-layered magnets on both sides of the diaphragm.
The diaphragm is strategically held, thanks to the precise cutting and spacing of the magnets. Such construction makes Planar Magnetic Headphones appear to have a larger diameter than the traditional dynamic headphones, but still maintaining a thinner cup structure.

You may also be interested in our article explaining how electrostatic headphones work.
Best Examples of Planar Magnetic Headphones
As an audiophile, you might find yourself between a rock and a hard place when it comes to picking the best among all the planar headphones options available. This is contributed by the fact that the demand for these products has skyrocketed as companies try to develop new models and designs to satisfy their clients.
In this section, you will learn more about five of the best Planar Magnetic Headphones to help you make an informed decision the next time you go shopping for this product.
Audeze LCD-2 Closed Back
The first thing to consider is the power and clarity of your headphones. Audeze LCD-2 is among the best products in its class. The headphone's closed back design in conjunction with the 100mm planar drivers work to deliver the best bass response you could ask for.
The sound quality is improved and guaranteed by the headphones' glass-infused nylon rugged rings. You don't have to worry about your ears' comfort because this product comes with memory foam ear pads for maximum ear comfort.
To add more to your comfort, the headphones come with a lightweight suspension headband, which reduces the total load weight on your head. Unlike the traditional products, Audeze LCD-2 gives you the freedom to shut out the surrounding noise so that you can listen to your music more clearly. The headphones' bass is controllable but deep enough to keep you entertained.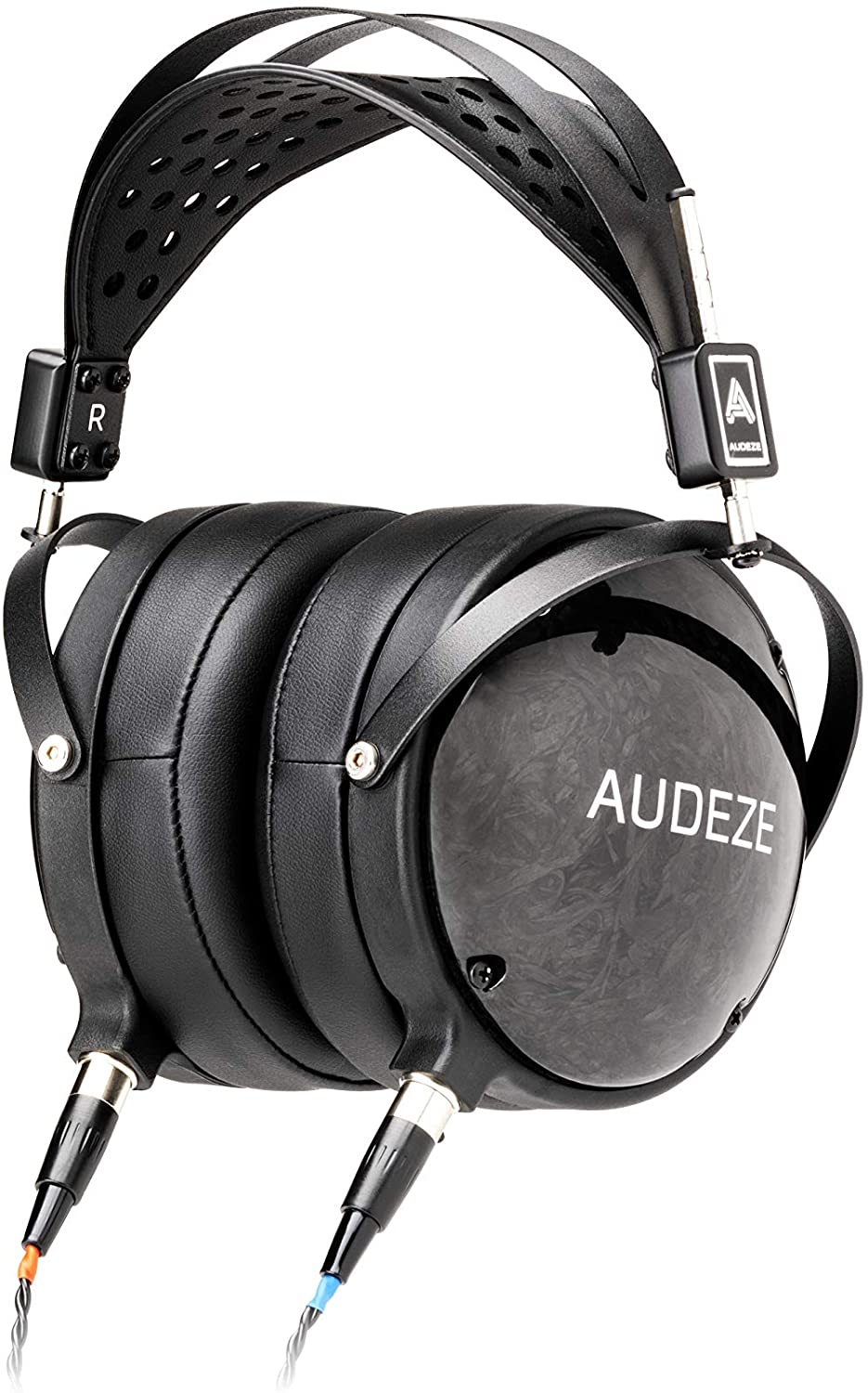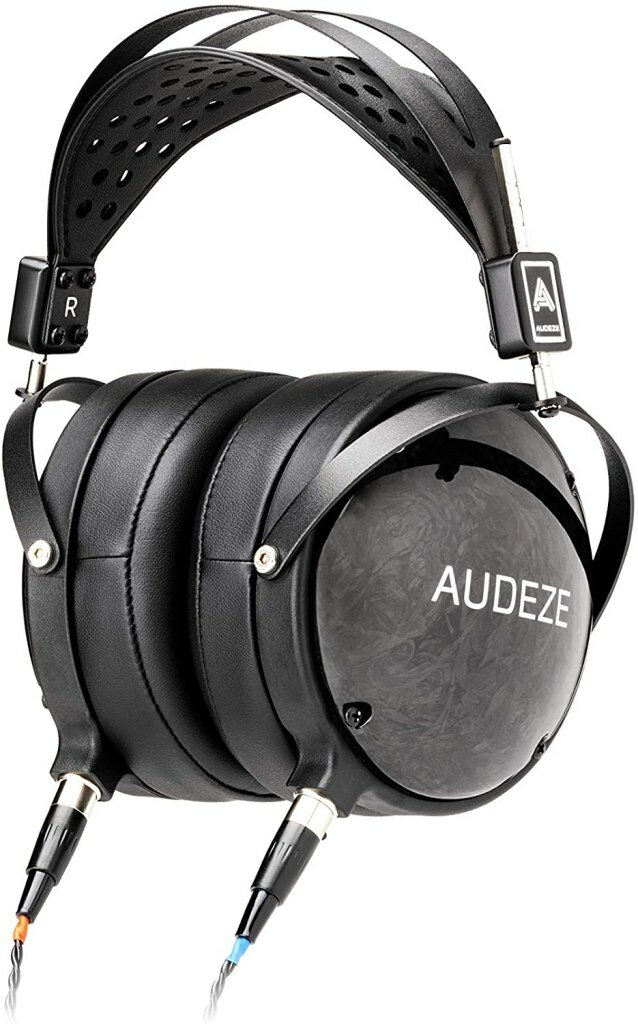 HiFiMAN HE-1000SE
HiFiMAN is a brand that is well-known for the production of high-quality audiophile headphones. While the HE-1000SE is not cheap, the product has revealed some significant advancement in the planar market.
It is the first of its kind to have a nanometer thickness diaphragm, which ensures that the speakers produce remarkable sound. Comfort is guaranteed while using these headsets, thanks to their asymmetrical ear caps that conform to the human ear.
You can use the product with any of the three cables that are included in the package. These cables come with different jack sizes, which are 3.5mm, 4.4mm, and 6.35mm. The product is aesthetically designed to comply with the HiFiMAN standard.
This includes the headphones being handcrafted and having the surface meticulously finished by HiFiMAN skilled craftsmen. With a weight of about 440 grams, you can be sure that this headset is very lightweight yet delivers an outstanding sound.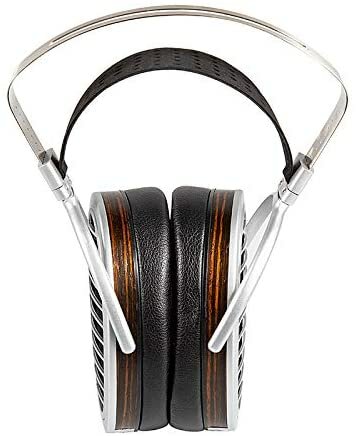 SIGVA P-II
Sigvap-II is much cheaper than the two products discussed above, but its quality is on another level. Its detailed sound and aesthetic and forward thinking design are some of the features that attract a lot of buyers to this particular product.
The headphones' drivers include a 97mm*76mm ultra-Nano double-sided magnetic planar diaphragm. The headband and earmuffs are made from high protein leather, which is an assurance that the comfort you get when using this product is unrivaled.
The all-metal stainless steel frame comes with an all-mate black finish. Although such a structure increases the overall headphone weight, it also guarantees durability of the product. If you want to listen to your music in just one of your ears, then you can rotate either of the ear cups up to 90 degrees.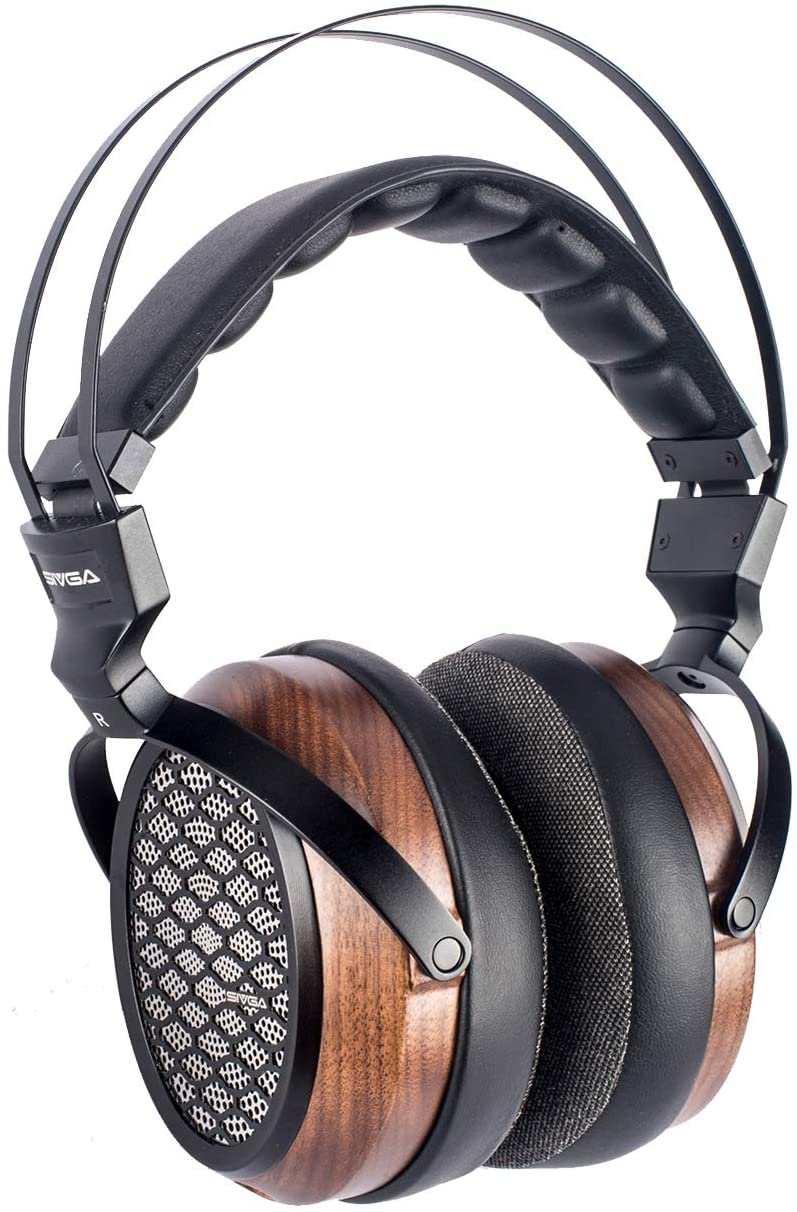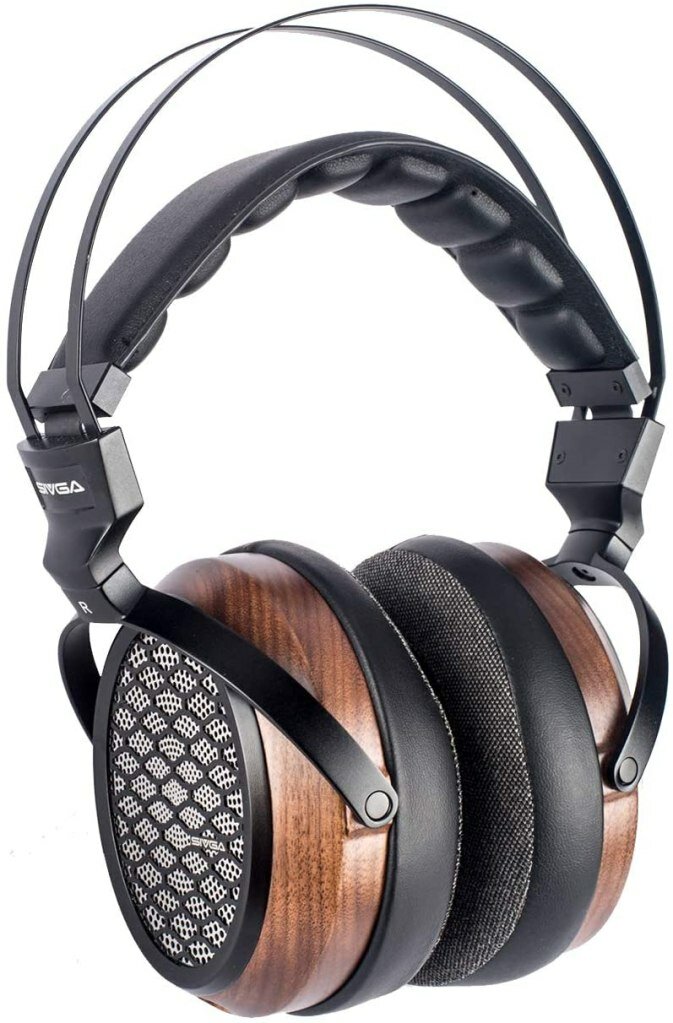 Audeze LCD-4
Among all the headphones from the Audeze brand, this is the most advanced. It features innovative Planar technology, which helps the headset to deliver impeccable sound like no other.
The LCD-4 is an extremely luxurious unit that is manufactured using metal, wood, and leather. However, the unfortunate fact is that it carries a heavy price tag, which makes it affordable to just a few people.
Nevertheless, it would be wise to try out this incredible product if you happen to come across one and you can be guaranteed of its impressive performance.
The waveform on these units is well-balanced, thanks to the Patented Fazor Elements on the inside. Forget about sound distortion because the LCD-4 comes with Double-sided magnet arrays, which creates a uniform driving force across the entire diaphragm.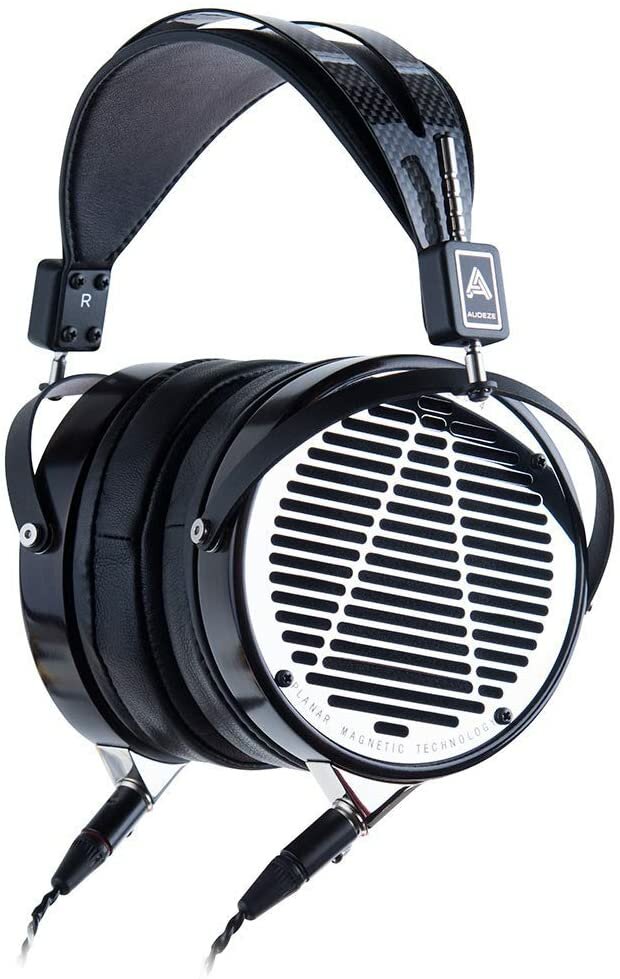 Monolith M1070
If you are on a tight budget, then this is the best planar magnetic headphones for you. This product has gained a lot of popularity because it is inexpensive, yet offers high quality sound, thanks to its dual linear symmetry magnet array.
Professionals even recommend this unit instead of others in the same category. The open back design ensures you get airy sound and a spacious soundstage. The earpads are plush and the headband is padded for maximum comfort.
Additionally, the entire product weighs about 58 grams, making it lightweight for convenient carrying from point A to B. The headband is adjustable and together with the soft earpads, you can sit and listen to your favorite hits for hours without getting tired.
Moreover, the earpads are removable, which allows you to customize the headset as you see fit.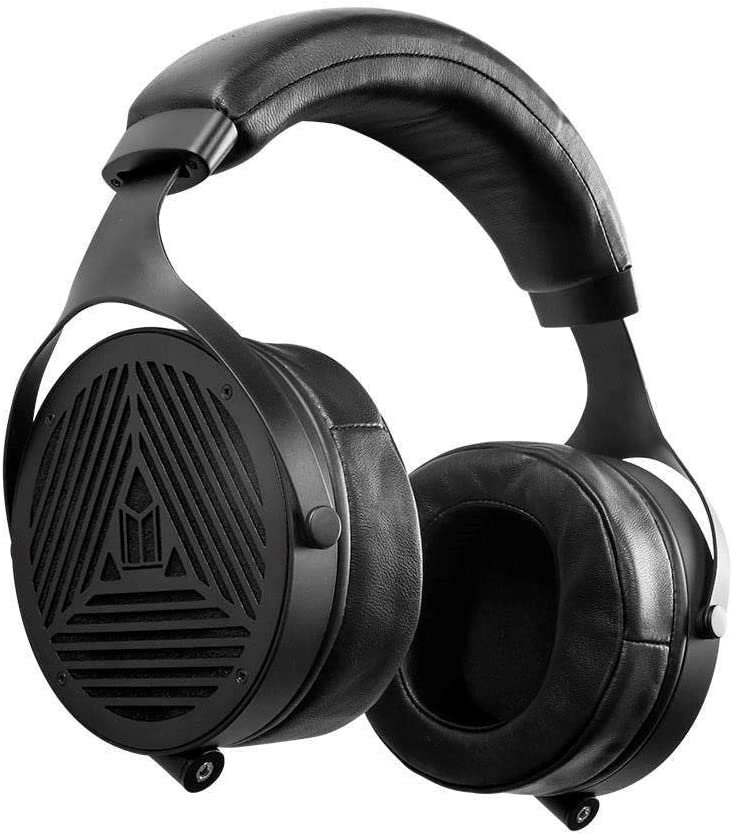 Factors to Consider when Purchasing Audiophile Headphones
Human beings are wired differently in terms of tastes and preferences. What appeals you may not be appealing at all of your neighbor or colleague. Therefore, it is imperative to make the following considerations when buying audiophile headphones to ensure you get the best value for your money and land on a product that fully satisfies your needs;
Your Budget
Your financial situation is very different from that of other people looking for the same product. You must understand where you fit best and which products carry a price tag that falls within your budget.
In most cases, the more expensive a headset is the better quality it is likely to yield. If you want the best product in today's market, then be sure that your wallet can withstand the pressure. Luckily enough, there are some quality headphones that fall under some manageable cost tiers, especially those that cost 1000 dollars or more.
The Comfort
If you are an audiophile, you understand that you can listen to music for hours. In this case, you need the most comfortable gear you can get in the market. The comfort of headphones is dictated by the shape, size, and make of the ear cups.
So many people have fallen victim of headphones that allow the inner material to press up against the ear, consequently leading to discomfort with time. While at it, look at the overarching suspension system and the clamping pressure that the product has on your head.
Sound Quality
When you are shopping for headphones, you most probably look forward to getting one that delivers the kind of sound you desire. There is a wide variety of such products in the market today.
For the cheaper headsets, the sound quality may have significant differences. However, for the more expensive units, the difference is not so clear because each manufacturer tries their best to get closer to a more neutral response.
The Headset Type
This is basically in line with individual tastes and preferences. Are you looking for an around-the-ear, in-ear, or on-ear piece? Each of these types comes with its pros and cons. Portability and convenience are some of the things you can use to make an informed decision.
For instance, open back headphones offer a more airy sound than their closed back cousins. However, they are considered a public nuisance because the sound may leak out, especially if it is at a high volume.
Wired or Wireless
The world is changing drastically, and so is technology. Some years back, it was a wonder to see wireless headphones. However, this has become a common phenomenon today, especially with the introduction of Bluetooth connectivity in such devices.
Both wired and wireless headphones have their bright and dark sides. Wired headphones rely on an external power source, for instance your phone or computer. Therefore, you do not have to worry about such headphones running out of juice.
Additionally, they produce better sound quality than their wireless counterparts and you don't have to worry about connection issues.
On the other hand, wireless headphones do not give you a hard time in terms of tangling or incompatibility with the ports on your devices. Therefore, they can be used with a wider array of devices as compared to the wired headphones.
Conclusion
As an audiophile, you want the best gear for your music listening experience. Planar magnetic headphones have drastically transformed how people listen to music. Now, music fanatics are looking for the best ways to enjoy their music at a convenient price, while still getting clear and quality sound.
With so many options to choose from in today's market, you might get confused when it comes to choosing the best planar magnetic headphones.
Planar Magnetic Headphones use a fast-moving and super thin diaphragm that is sandwiched between two magnets. This is the feature that allows you to bypass some of the listening limitations found in the traditional dynamic headphones.
In the above description, you have learnt about five of the best planar magnetic headphones. You have the homework to consider which one best suits you depending on its pros and cons.
Moreover, you have learnt about the different things you need to consider when buying headphones. Check out the comfort, price tags, type of headset, and the sound quality before settling on a particular one.
You may also be interested in:
About Post Author