So, you finally bought new headphones. Or, you already had some. If you're a lover of music, or just can't do without your podcasts, I can only imagine the hype.
For the longest part of recent decades, headphones have been accompanying us at the gym, morning runs as well as those late evening summer walks.
However, as with all our possessions – ranging from cars to furniture and even our homes – cleaning and maintenance is an essential task to uphold and aid long-lasting durability. There's just a little bit of a problem though – you can't seem to figure out how to clean your headphone pads. And, given what you've heard about dirty headphones and possible ear infections, you wish to step up your cleaning game.
How Regularly Should You Clean the Headphones?
Immediately After Taking them Off
Picture this – you're heading back from the gym or your usual morning run.
You're tired and all you want to do is put away the headphones, get off your workout outfit, and maybe take a shower. Easy, right?
Well, there's one more thing you could do – wipe the dirt off your headphones. At this time, the dirt from your ears is still new and not stuck.
Letting some time pass before cleaning them will only make it harder to do it. However, a quick wipe just after taking off the headphones will make it easy to keep the headphones clean.
Every week
Have trouble keeping up with the idea of cleaning your headphones daily?
If so, you should adopt a specific duration with which you must clean your headphone pads after continuous use. Weekly would be perfect. But the shorter the duration, the better.
The bottom line is, set aside a specific day every week or two to clean your headphones and stick to it.
So now we know how regularly you should clean your headphone pads. Here's one more thing you could do;
Replace The Pads Regularly
Forget about the flashy TV commercials – headphone pads are not meant to last a lifetime. They're prone to wear and tear.
Look out for such signs as parts of the cover peeling off, or the cushion just becoming uncomfortable. Consider replacing them when you notice any of these signs.
You can get a professional to do it for you, or do it yourself at home. Here's a YouTube video tutorial that'll help with that.
Here's a simple hack – regular cleaning of your headphones increases their durability. Make-no-mistake, though, cleaning doesn't complement replacing when the pads reach their full life.
Users can even consider sanitary stretchable earpad covers to protect the headphones during periods of exercise or even non-use.
How To Clean Headphone Pads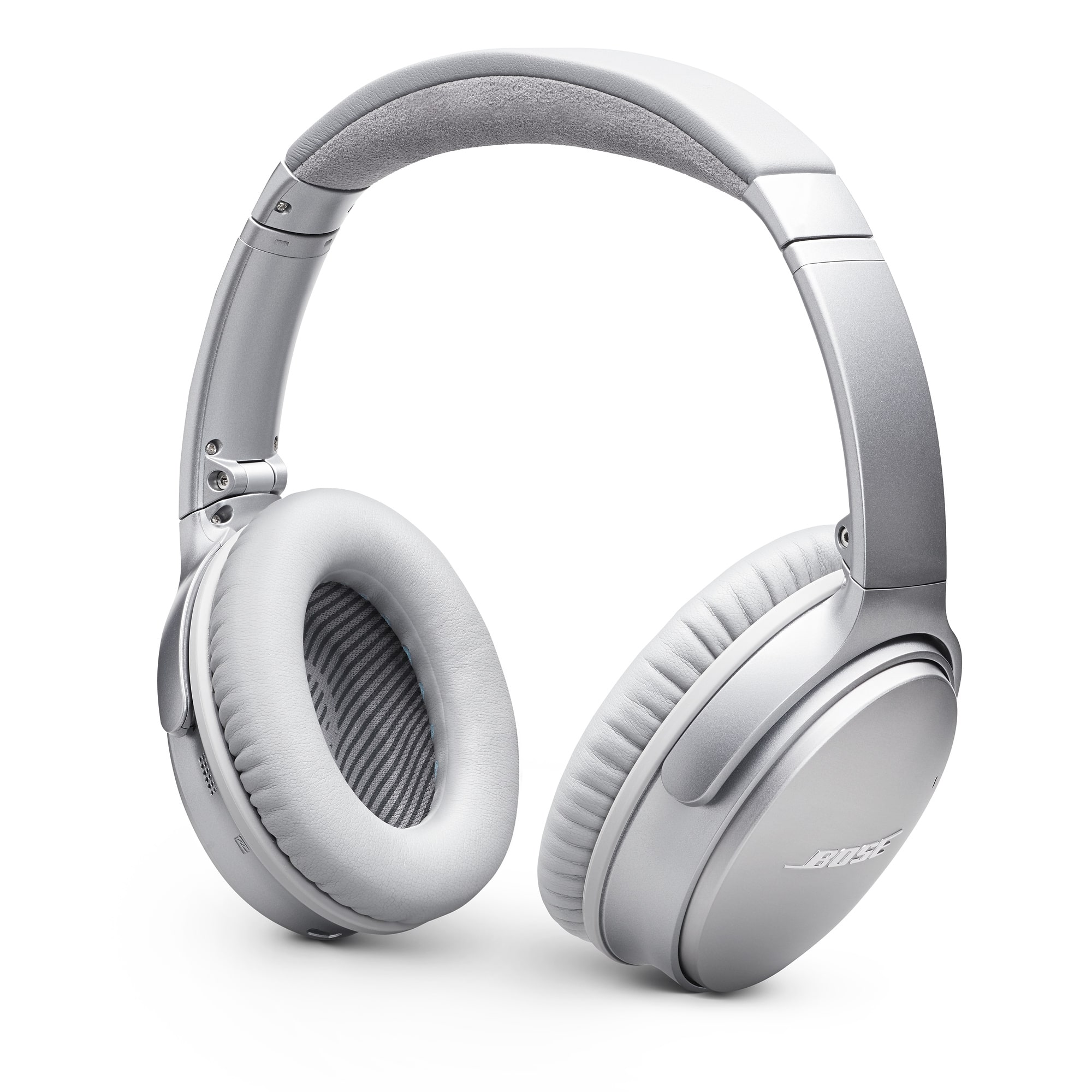 You can clean your headphone pads in the following 6 simple steps. Have your soap and water ready? Let's do some cleaning.
1. First, remove the headphone pads from the headphones. The pads have an elastic band at the base which attaches them to the headphones. Carefully remove it to detach the two. You do this to prevent water from getting into the electronic parts of the headphones. One of the quickest ways to damage your headphones would be to wash the ear pads when they are still attached to the headphones.
2. Using a lint roller, remove all pieces of hair or crumbs on the ear pads. Using the lint roller depends on how dirty the earphone pads are. For instance, a filthy earphone pad requires multiple lint roller sheets to eliminate the dirt.
For ear pads with small amounts of dirt, you only need some small amount of the roller. But where do you get the lint roller? Stores selling pet supplies would be a perfect place to look. Alternatively a compressed air duster can achieve the same effect while also serving alternative uses around the home.
3. Take a bowl or a laundry basin and add one spoon of laundry detergents to remake the foam. Take a piece of towel and put it into the sudsy water and remove and wash out any extra suds.
4. When washing, use a toothbrush to remove the sticky substance (gunk) that may be stuck on the earpads. After brushing the spots off, you can wipe the first away using your sudsy cloth.
5. After washing the pads thoroughly, you want to make sure they dry out completely.
6. Finally, return the earphone pads to the headset. Just like you removed them, do a reverse of the earphone pads to put them back. Ensure the pads fit well, and you will be good to go.
Caution: You're advised against putting the pads under the hot sun since it may reduce their life. Instead, place them on top of a dry towel, or a dry surface leaving the headphone pads facing up. It may take several days for the pads to dry out completely, but I promise you the results are an excellent new-like earphone pad.
How You Can Adequately Maintain Leather Headphone Pads
Earpads are made of different materials. We'll focus more on leather since it's one of the most common and delicate materials. And, much care is needed when handling it.
One of the best ways of maintaining your leather pads is by cleaning them. Remember, headphones are expensive and delicate. Just a small amount of dirt can have you flush down your hard-earned money down the pooper.
We obviously don't want that for you. So here's what you should do;
1. Condition the headphone pads occasionally. Leather coatings often require a special leather conditioner to make sure they remain intact over a long period. You're advised to do the regular conditioning once or twice every year.
2. Unlike in regular pads where you dip a piece of cloth in water, in leather headphones, you take a piece of cloth and use it to apply the conditioner to the headphone surface. Doing that helps reduce the risk of the pads soaking in moisture or the cushions starting to stink.
3. The headphones' storage with the leather coating is also unique since it can easily crack when exposed to sunlight. As such, you need to handle it correctly.
Pro tip: Sometimes wax fills the earbuds and thus reduce the quality of sound you get from the earphones when listening to music. Regularly remove the wax from your ear using a good wax remover to protect your ear pads from stinking.
Clean Your Headphone Jacks

Just cleaning your headphones is not enough. You also want to make sure your jacks are clean for maximum efficiency.
Phone jacks, for instance, are prone to dirt and dust build-up. They easily pick dust and could be easily filled up before you know it.
You can use an old toothbrush to clear off this dirt. Alternatively, an interdental brush will be perfect. If you can't access any of these, then a bent paper clip or a pipe cleaner will work.
Use any of them to carefully clean inside the jack till all the dirt is cleared.
What are the Benefits of Taking Proper Care of the Headphones?
You've probably asked yourself this question. I mean, why the hassle with all the washing and extra care for the headphone pads? Here's why;
1. Comfort: You love music, podcast, or anything you're listening to on your headphones. And you wouldn't want to compromise on the sound quality. But all that depends on how clean your device is. Dirty headphones full of wax make you uncomfortable. It gets worse if it's odorous. But when you clean it, you increase your level of comfort.
2. Saves you money: Cleaning and generally keeping your headphones in good shape will save you the extra bucks you'd spend replacing them after every few months.
3. It's hygienic: Right from the day you start using them, your headphones will gather sweat and all sorts of dirt. This causes lots of bacteria to build-up. Regularly cleaning them will boost your hygiene levels and save you from possible ear infections.
4. Durability: I don't know about you, but like my other electronics, I've grown a special attachment with my headphones. I wouldn't trade them for anything else (anything? Okay, maybe I want to rethink that). Cleaning them regularly is one way of making them serve me longer.
5. No odor: You don't want to walk around with headphones prone to catch scents. Plus, Cleaning and taking proper care of your headphones is the one-off solution to maintaining odorless headphones.
Let's clean it up
So, we've talked about how to clean headphone pads, and much more. Let's do a quick recap.
One way of caring for your headphones is by properly cleaning the pads. Make it a habit to clean them every day after taking off your headphones. Alternatively, you can also do it every few weeks. This makes it easier to clean and prevents the build-up of dirt and dust.
But it's not just about cleaning them, it's about doing it the right way. The above simple procedure will help with that.
Proper cleaning and caring for your headphones will save you lots of money through daily care and maintenance. You'll also enjoy quality sound and avoid bacteria build-up that could cause you ear infections.
About Post Author