Dolby Cinema and IMAX are two popular movie format present in today's theaters. They are both the king of exceptional seating, movie projection, and sound – ultimately offering a remarkable watching experience.
These movie formats have taken the film industry a higher notch, but many may be wondering – which of the two are actually better? In this article – we compare and contrast the two and shed light on each of their features.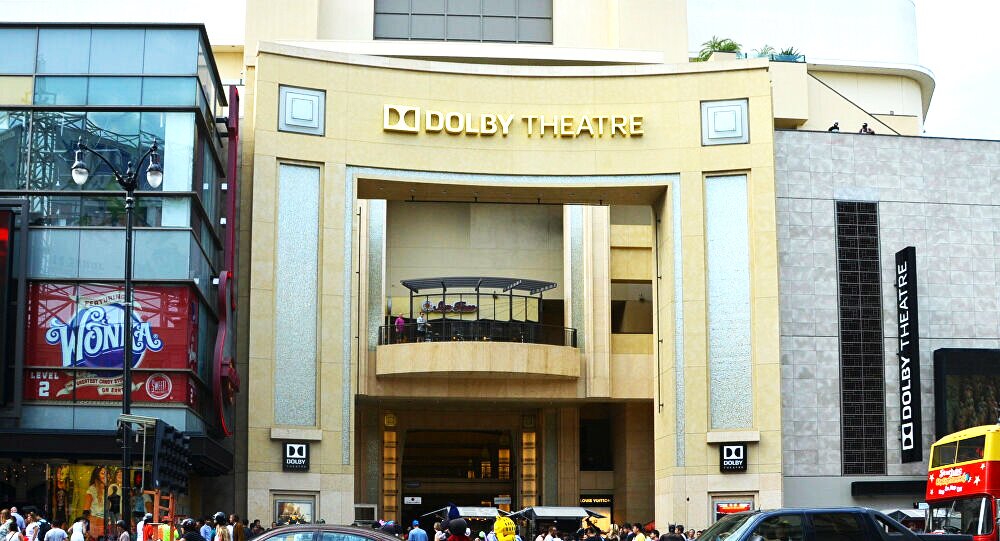 Dolby Cinema Vs IMAX – Comparison By Features
| Feature | Dolby Cinema | IMAX |
| --- | --- | --- |
| Image Quality | 4 times the resolution of standard or digital format | 3 times the resolution of standard or digital format |
| Image Format | 2.40:1 aspect ratio | 1.90:1 aspect ratio |
| Audio | 64 audio channels | 12 audio channels |
| Comfort | Reclining chairs with more space and equipped with transducers. | Comparable to normal seats that we see in theaters, just slightly more comfortable. |
| Availability | 197 Dolby Cinemas around the world. | 1500+ IMAX theaters around the world. |
| Film Process | Solely for 2D films | 2D and 3D |
From Home Theater Academy
What to Expect from Dolby Cinema
Actually, Dolby Laboratories are branding Dolby Cinema to give some movie theatres a competitive edge. It's designed to provide an incredible and memorable experience as it connects the audience with the story. It allows you to step into the character's life, and you can even relate to the world the filmmaker has created in the movie.
As a result, you get to see all the details plus Dolby Vision ultra-vivid colors and listen to Dolby Atmos' sound. The unmatched combination creates a realistic scenario which adds to the immersive experience.
Actually, at Dolby Cinema, Dolby Atmos enhances the sound through several speakers, including the overhead speakers. Surprisingly, once you get to Dolby Cinema theatre, you won't find any speakers placed on the walls. Instead, the overhead speakers are designed such that the sound passes right to where you (the viewer) is seated. Most interesting is the fact that you won't miss a single detail of whatever the director intended to pass to you.
Dolby Cinema vs. IMAX Features Comparison
The fact is that Dolby Cinema and IMAX offer the same cinematic experience, but they differ in some ways. The difference in the two formats isn't due to their looks but also in terms of movie experience. Factors that differentiate them include:
Image quality
When it comes to image quality, Dolby Cinema outshines IMAX. It presents a HDR (High Dynamic Range) image. This features multiple colors with high contrast to make images as realistic as possible.
Also, Dolby HDR has more digital information compared to HDR10. However, the two support similar color space specifications. Also, Dolby's application supports more dynamic metadata. While Dolby Vision and HDR10 support 10-bit video, the former can support 10-bit featuring 12-bit color/depth and brightness of up to 10,000 nits.
Dolby Cinema supports twelve-bit with twelve-bit color/depth and brightness of up to ten thousand nits.
Comparison of Image Format
Dolby Cinema and IMAX are 3D versions. They can support similar resolution, native color, contrast, and brightness. However, Dolby cinema is the winner, thanks to Dolby Atmos and Dolby Vision technologies in the theaters. For instance, Dolby Cinema resolution is higher by 4x compared to standard resolution.
Besides, it features an amazing contrast ratio of 500x. That guarantees the viewers amazing pictures. But that doesn't mean that IMAX images are of poor quality. IMAX provides 2K resolutions with double laser projection. Also, it can hit a maximum of 3 times regular movie formats.
It's important to note that the two formats are accessible in a variety of formats. Furthermore, IMAX provides IMAX Laser and IMAX Dome presentations, and they all offer an incredible experience.
But the image format is one of the most critical differences. IMAX comes with a Digital IMAX format. Other than the high resolution, native color, contrast, and brightness, they also provide IMAX 3D.
You'll find some of the movies produced in film IMAX present in Digital IMAX. Nevertheless, in film IMAX, some of the films produced in Digital IMAX exist only in the Standard Digital format.
Audio comparison
Audio has been the main focus of Dolby Company. And therefore, the fact that Dolby Cinema outperforms IMAX in audio quality isn't surprising. Lots of Movie Dolby Cinemas utilize Dolby Atmos technology which helps them top the game when it comes to the audio.
On the other hand, movies at IMAX theaters sound great since those theaters utilize top-quality speakers than those available in local movie theaters. No one would have the audacity to criticize the sound quality at these theaters. But all the same, they can't compare to Dolby Atmos audio which gives Dolby Cinemas an upper hand.
Dolly Cinema provides a great experience in theater and audio technology. So, it's the best choice for an exceptional experience from image to sound quality. The quality experience is due to its higher brightness and resolution, not to mention the Dolby 3D format.
Comfort level comparison
Movie lovers understand that sitting in a theatre to watch a film that has just been released or one that was released sometimes back is not all about seeing top quality images and a great sound system, and other vital factors are part of the equation. For example, there is the comfort level. If you don't feel comfortable, there's no way you will have a remarkable watching experience regardless of how enjoyable the movie is.
Dolby Cinema and IMAX feature varying configurations of screen, seats, lighting, and sound. Seating options differ in that some theaters provide tiered stadium seating with a few rows while other theaters provide around 100 rows. Stadium seats are comfortable, offering amazing viewing angles and unmatched audio quality. This qualifies them as an excellent option for home theater setups.
In terms of comfort, you can confirm that Dolby Cinemas seats offer top-notch comfort if you ever watched movies. The seats are so comfortable, and you can enhance the luxury by reclining the seats. Furthermore, Dolby Cinemas offer extravagant concessions. The other most noteworthy feature about Dolby Cinemas seats is that they roar.
This is to say that in case of an explosion or there is something so thrilling in the movie, your seat will rumble, so you get a real-like experience.
On the other hand, you will enjoy comfort with IMAX theater seats, but they aren't as comfortable as the seats at Dolby Cinemas. As much as these seats won't hurt your back, they don't just match Dolby Cinema's seat level.
Availability Comparison
The availability of IMAX and Cinema theaters differs since IMAX theaters are easily accessible globally, unlike Dolby Cinema. Also, IMAX theaters are available in more countries. In short, viewers can easily access IMAX theaters, not to mention that they are also larger than their counterparts. Therefore, the difference is not only reflected in availability but size as well.
Actually, an IMAX theater can have single or duo IMAX projectors in every auditorium, while Dolby Cinema theaters have two or one Dolby Vision projection unit. Dolby Cinema theaters can have one projector in other settings, although this is rare since only twenty-five Dolby Cinema theaters worldwide use one projector setup.
A single projector can support the Dolby Cinema experience if it can add more data to the movie. As a result, localized and smaller theaters can provide Dolby Cinema without the necessary capacity and size to use a two-projector setup.
| Feature | Dolby Cinema | IMAX |
| --- | --- | --- |
| Image Quality | 4 times the resolution of standard or digital format | 3 times the resolution of standard or digital format |
| Image Format | 2.40:1 aspect ratio | 1.90:1 aspect ratio |
| Audio | 64 audio channels | 12 audio channels |
| Comfort | Reclining chairs with more space and equipped with transducers. | Comparable to normal seats that we see in theaters, just slightly more comfortable. |
| Availability | 197 Dolby Cinemas around the world. | 1500+ IMAX theaters around the world. |
| Film Process | Solely for 2D films | 2D and 3D |
From Home Theater Academy
2D Vs. 3D
What's the difference?
Which is better between 2D or 3D depends on the kind of movie you wish to see. For instance, if you want to watch a 3D movie, go to the IMAX theater because Dolby Cinema does not support 3D films. In this case, IMAX is the only option.
But you need to be careful when in an IMAX theater watching a 2D movie since not every theater can offer an outstanding experience. Essentially, there are two IMAX theaters you can watch movies from. These include the fake IMAX and the 'real MAX' theater. The former is also referred to as the 'LIE-MAX'-in this theater, you pay for IMAX tickets to watch enhanced digital or standard movie format.
Explaining Dolby Cinema
Dolby is so famous due to its unmatched sound expertise. That explains why Dolby Cinema has no competition when it comes to providing unparalleled cinematic experience to movie lovers. To better understand why Dolby Cinema is crowned as the best, you must learn its beginnings. Furthermore, we will highlight the elements that contribute to the exceptional experience reflected in most theaters.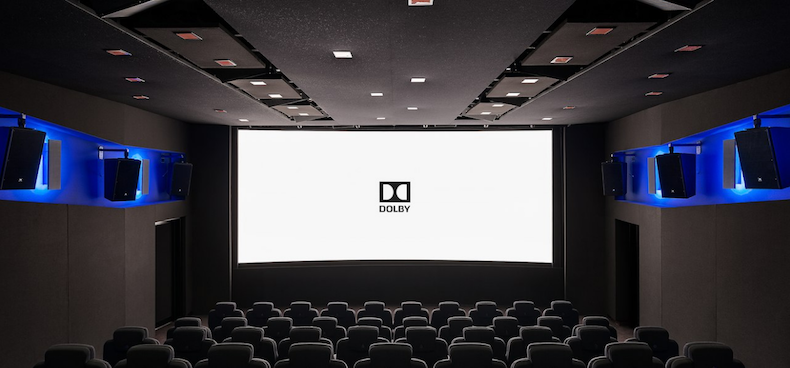 What's Dolby Laboratories?
Dolby Laboratories Company is linked to excellent sound quality as it refines sound systems. Other than the unparalleled sound system, Dolby Laboratories used Dolby Vision to redefine theater projection. Dolby Vision technology delivers superb screen quality taking movie watching experience to the next level.
What's Dolby Vision?
This visual technology alters how images are projected on the screen. Dolby Vision utilizes two 4K laser projectors to show movies following Dolby's high dynamic range instead of a traditional or laser lamp projector.
Viewers see a variety of color gamuts. In fact, blacks appear as real blacks, not the dark gray color. That's because Dolby Vision does not use lamps. Instead, it uses lasers. Furthermore, its contrast ratio is about 500x higher compared to standard projectors. The color reproduction is so accurate to the extent that you can barely tell the difference between a standard movie format and Dolby Vision.
What's Dolby Atmos?
Dolby Atmos refers to a sound format from Dolby Laboratories. It's almost a decade old since its release in 2012. The goal was to improve the sound system in the theaters. It utilizes a surround sound format to date implemented in various theaters. But the speakers are not installed around the room.
Instead, the speakers are added above the audiences to give them a real-like experience. This technology enables the viewers to hear audio from 48 surround speakers, five in-screen speakers, plus four subwoofers. With this refined setup, you can listen to one hundred and twenty-eight audio tracks from around 64 channels.
It's incredibly powerful such that you can easily track a bird flying in the room from its sounds.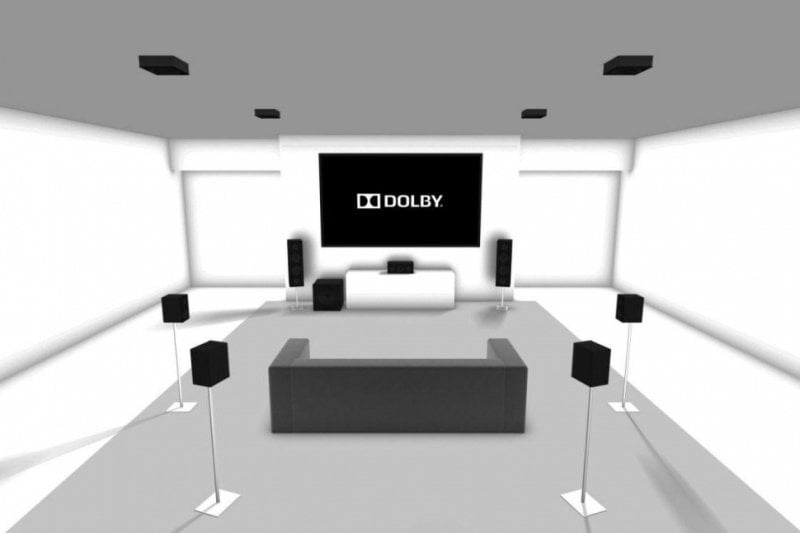 AMC Prime
AMC Prime refers to the top-class managed by AMC. It utilizes various movie formats, such as Dolby Cinema at AMC Prime. In 2015, things were not clear since AMC prime theaters used different movie formats.
But towards the end of that year, Prime was removed by AMC plus other film formats as the premium offering. This took place immediately after AMC and Dolby joined forces to bring Dolby Cinema to the AMC.
The Introduction of Dolby Cinema at AMC
The birth of Dolby Cinema at AMC happened after uniting different elements, and Dolby Cinema is the force behind the brilliant movie-watching experience. It unites Dolby Vision and Dolby Atmos technology and then puts it as a package in the AMC.
Nevertheless, AMC's Dolby Cinema doesn't just involve putting elements together. You must note that Dolby upgraded the movie-watching experience by streamlining AMC theaters to suit their specifications.
In addition, they added reclining chairs to enhance comfort in the theater and reduce distractions for the viewers. This step limited the theater's capacity. You'll feel the sounds as you watch movies at Dolby Cinema theaters.
That's because the chairs are installed with transducers that have the ability to perceive low-frequency sounds causing the seat to vibrate from a crash or an explosion. In simple terms, AMC's Dolby Cinema is the king of Movie watching experience.
What Exactly Makes Dolby Cinema Great?
In short, Dolby takes the crown as the greatest movie format as it utilizes 4k laser projectors. Also, it releases four times more resolution compared to the standard format. Dual stands for two projectors, each with a resolution of 4k.
Laser projection signifies that neither lamps nor conventional lights are part of this technology. Therefore, everything black on the screen appears as it is. But in standard projection, lamps are typically used, and as a result, the black color in a movie seems dull gray.
IMAX
IMAX is a prominent movie format in the United States and the world at large. These theaters are known for their premium offering. Initially, IMAX was primarily meant for documentaries but not for Hollywood movies. IMAX has over 1,500 theatres in around 80 countries. Moviegoers love IMAX films for various reasons that we've covered below: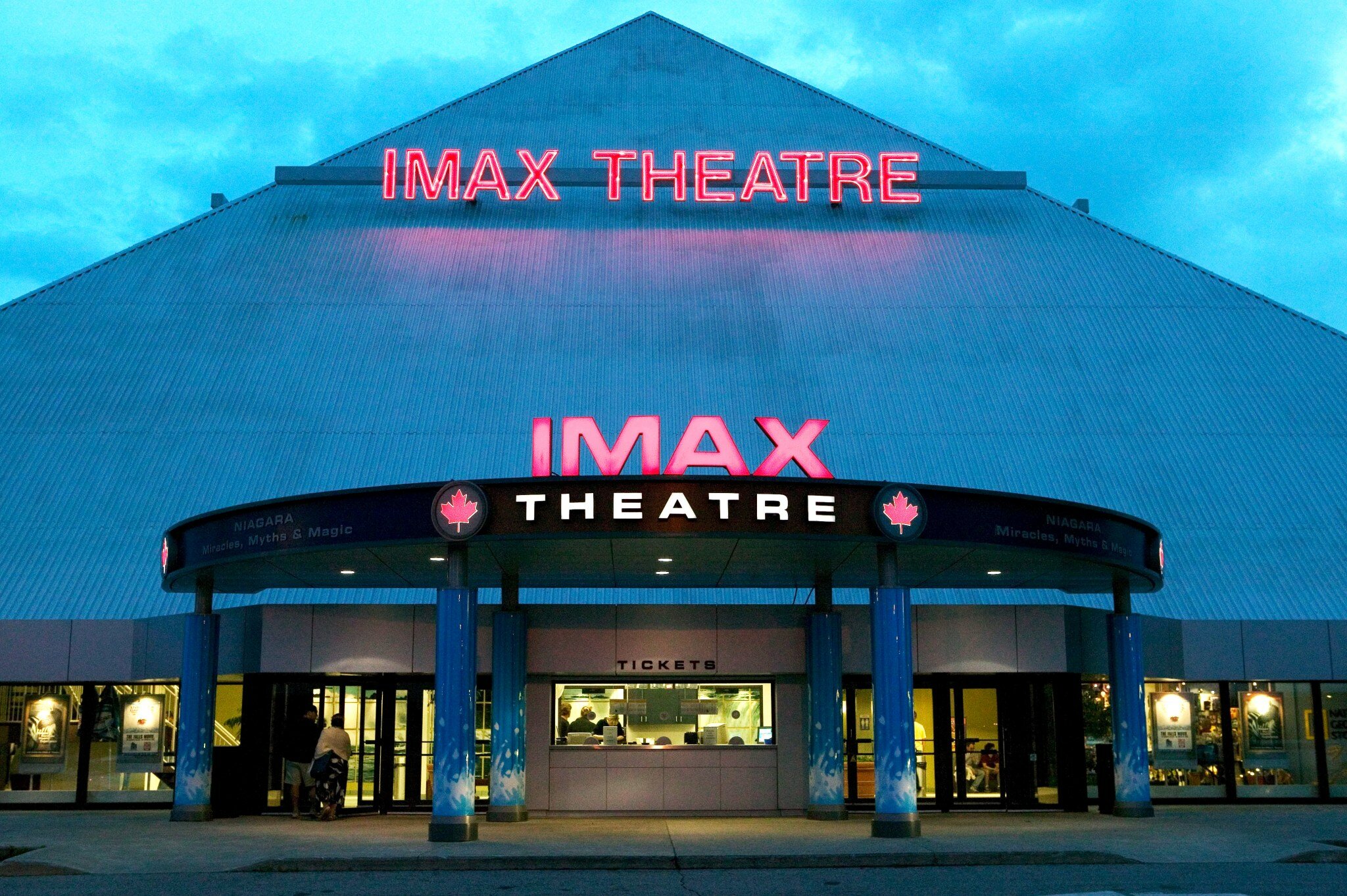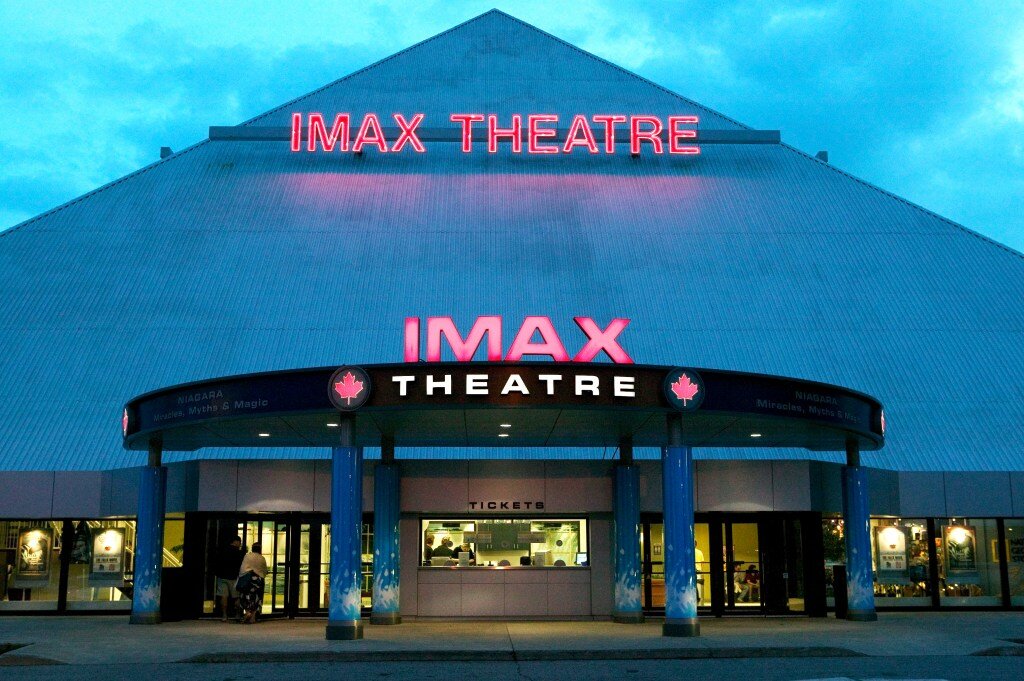 IMAX Camera
IMAX films utilize 70mm movie stock creating 18,000 horizontal resolution lines. It provides an enhanced viewing experience than what viewers would experience watching at 35mm film stock. In essence, standard film formats utilizing film stock of 35mm have 6,000 horizontal resolution lines.
IMAX cameras produce great films, but most movies fail to utilize this setup since it's relatively heavier compared to cameras with fewer mounting options. Also, replacing them is costly, which often happens during movie shooting. The first movie shot using IMAX cameras was Avengers Infinity since it suits the storytelling they wish to attain in the movie.
IMAX Screen
The screen size of IMAX is the most exciting thing. You'll find most theaters with a screen of fifteen to fifty feet that's equivalent to 4.6 to 15.2 meters high. IMAX chairs are adjacent to the screen and are typically placed higher than typical theater chairs.
With this position, the viewers can entirely focus on the film without concentrating on the screen edges. Also, the center of the screen is slightly curved, creating a better watching experience than what we are used to with regular movie formats.
IMAX Projectors
IMAX films in theaters look excellent thanks to superb screens and powerful strategically located projectors. IMAX utilizes an exclusive laser projection technology and offers a broader color gamut than in digital or standard formats.
It utilizes dual 2k laser projectors. The new IMAX theaters, on the other hand, utilize duo laser projectors with 4k resolution. But the quality on the screen is far better due to its integration of placement and technology. IMAX projectors' closeness to the screen makes it easy to project clear, smoother, and crisp pictures.
IMAX Speaker
IMAX steals the scene with its exclusive speaker setup. Its speakers make it possible to offer a unique cinematic experience that's unavailable in many theaters. When watching a movie, several speakers are placed behind a transparent screen. IMAX can make more use of a larger screen, and as a result, they place other bigger speakers behind the screen.
You should note that each IMAX theater comes with a unique sound setup, personalized to suit different factors that are likely to lower sound quality.
Conclusion
Dolby Cinema beats IMAX in almost all aspects, especially if you watch movie shots using conventional cameras. The outstanding image quality stems from Dolby Vision technology. This explains why its image quality surpasses other movie formats.
Other than that, Dolby Atmos is the force behind superb video production. In fact, the sound system is used in several theaters. The reclining seats with transducers add style and improve the overall watching experience. Basically, Dolby Cinema outsmarts IMAX all due to its technologies.
Nevertheless, more films have embraced the use of IMAX cameras to shoot movies. As a result, movie lovers have all reasons to fully utilize IMAX screen details and the large screen sizes.
In a nutshell, it's advisable to go to an IMAX theater in case you plan to watch a 3D format movie or wish to watch a film shot using IMAX cameras. Other than these two scenarios, you'll have an exceptional movie-watching experience such as viewing excellent images, a great sound system, and top-level comfort in a Dolby Cinema theater.

You may also be interested in:
About Post Author